Farm animals get air-con for heatwave in Italy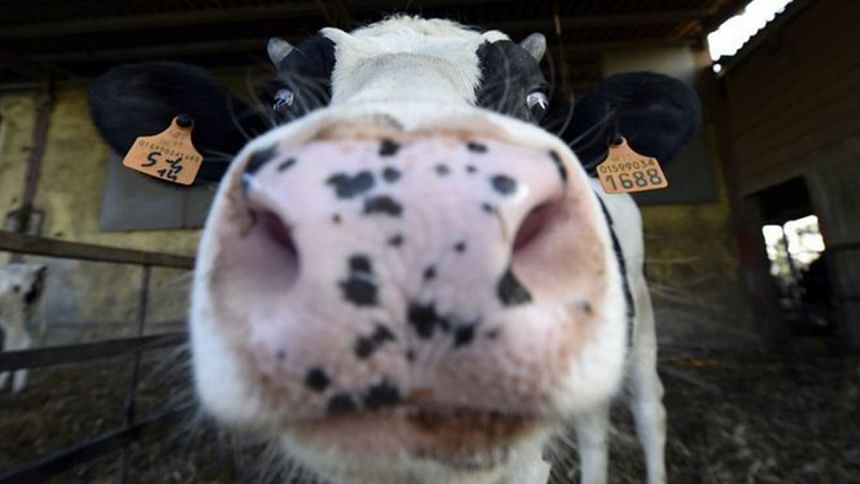 Italy's farm animals are being given showers, fans and air conditioning in their stalls to try to keep them cool during the current heatwave there, it's reported.
Italians have been sweltering in temperatures of up to 40C, and the extreme heat has caused a fall in production on the country's farms, La Repubblica reports. Stressed dairy cows produced 50 million fewer litres of milk than usual during the first two weeks of July, according to the Coldiretti farming association.
"For cows the ideal temperature is between 22C and 24C, and above that the animals eat little, drink a lot and produce less milk," the group says. In fact, each cow is gulping down up to 140 litres of water per day - double what they would drink on a cool day. And it isn't just cows who are feeling the heat - pigs and chickens are suffering too, with a drop of between 5% and 10% in the number of eggs being laid, Coldiretti says.
The soaring temperatures have caused forest fires in several regions, with 22 in the southern Campania region on Wednesday, and water levels have dropped by several centimetres in the country's major northern lakes. The coming weekend is expected to be another scorcher: Italy's health ministry has issued its highest heat warning for 22 cities on Saturday.