Visually-impaired job seekers demand special arrangements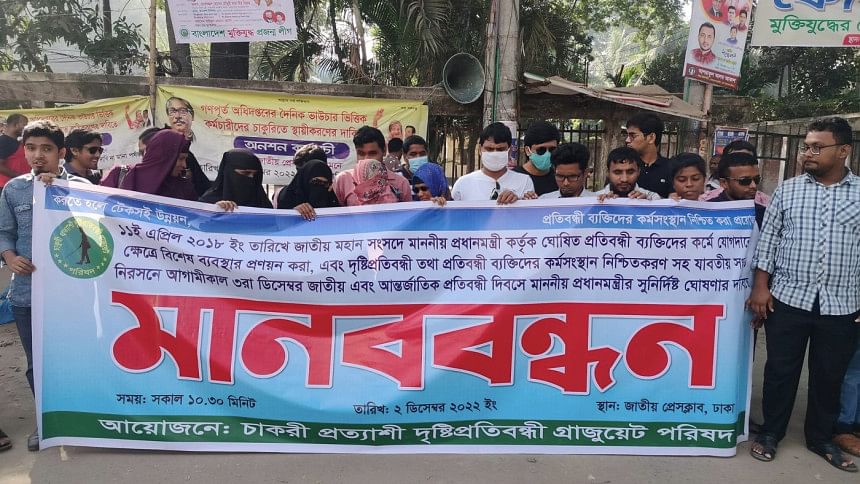 A group of job seekers, who are visually impaired, have demanded that the government make special arrangements for persons with disabilities to ensure equal job opportunities for them in the public sector.
This is one of three demands that they are pressing home ahead of the International Day of Persons with Disabilities 2022 tomorrow.
They have also demanded that the government raise the disability allowance to Tk 5,000 from Tk 850 and also ensure that people with disabilities get assistance during recruitment tests for government jobs.
They made the demands at a human chain in front of the Jatiya Press Club under the banner of "Chakuri Protyashi Drishti Protibondhi Graduates' Parishad" today.