Victimising journalists: A decades-long tradition of denying justice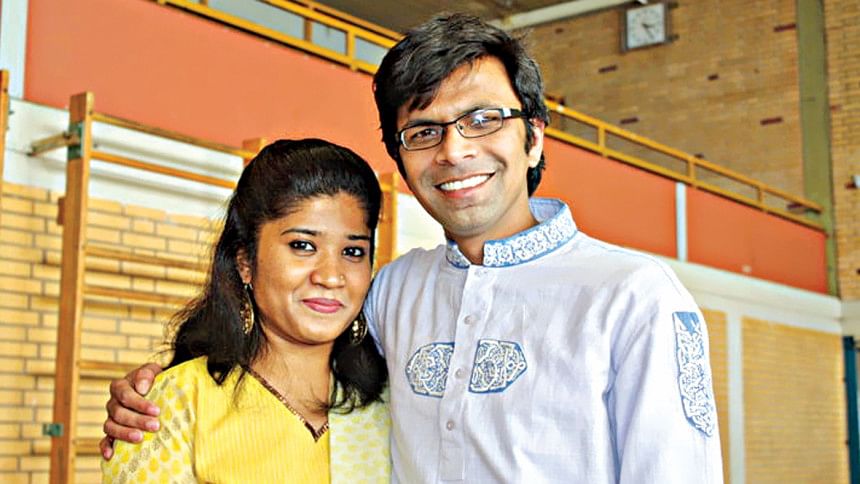 Twenty-two years have come and gone since her husband was shot to death, but Selina Akhter Lucky has all but given up hope for justice for the brutal murder. 
Shamsur Rahman, a prominent journalist of Jashore, was shot dead by two armed assailants at his office in the district town on July 16, 2000, sparking movements by journalists in Jashore and across the country.
The special correspondent of Dainik Janakantha had received death threats in the weeks leading up to his killing.
Since being shifted to the Speedy Trial Tribunal, Khulna in 2005, the murder case of Shamsur has simply been stuck in limbo.
"What should I say about the status of the case? I do not see any hope of justice now," said Lucky, now 57, in a tone of resignation.
After the murder, Lucky, a retired government official, filed the case with Kotwali Police Station. Police later submitted a charge sheet against 17, including top criminals Asaduzzaman Litu and Mushfequr Rahman Hirok of Khulna.
As the trail proceedings were transferred to the Speedy Tribunal, Litu started threatening witnesses with dire consequences if they appeared before the court. Lucky filed a petition with the High Court requesting to transfer the case back to a Jessore court for security reasons.
Litu was later killed in a police shootout. 
But case proceedings remained halted after one of the accused got a stay order from the Appellate Division of the Supreme Court some 10 years ago.
"I haven't heard any development in the case since then," she added.
Shamsur's case is just one of many of killing journalists in Bangladesh that remain unsolved for decades. Experts said the attacks against journalists are often carried out with impunity, posing a serious threat to press freedom and the people's access to information.
According to the Committee to Protect Journalists (CPJ), a non-profit activist group, 34 journalists and media workers have been killed in Bangladesh since 1992. Of them, 27 were professional journalists.
CPJ last year ranked Bangladesh 11th on its Global Impunity Index for countries with the most unsolved journalist murders. According to CPJ, Bangladesh had six unsolved journalist murders when the rankings were compiled.
Hasibur Rahman Rubel, editor of an online news portal in Kushtia, is the latest victim. After remaining missing for five days, his body was found on the bank of the Gorai river in Jaduboyra area of Kumarkhali, Kushtia on July 7.
Rubel, editor of Crime Vision BD and district correspondent for Amader Notun Somoy newspaper, went out of his office after getting a phone call on the night of July 3. He informed an office clerk that he would return soon, but then remained traceless until July 7 afternoon when his body was recovered.
Law enforcement agencies have so far detained three people on suspicion of their involvement in the killing. His family members alleged that police had not taken appropriate steps to rescue Rubel.
"We are not satisfied with the police. Firstly, they did not do enough to find him. Now we are not seeing any steps to find out the culprits," Rubel's uncle Mizanur Rahman told The Daily Star.
"We demand that the government seriously investigate the killing as some members of outlawed parties could be involved [in the murder]," said Mizanur, also the complainant of the case.
UNSOLVED CASES
Of the many cases of journalists being killed, the murders of journalist couple Sagar Sarowar and Meherun Runi are among the most discussed. But justice for their murders remains elusive as investigators keep failing to make any headway.
After Sagar and Runi were killed in 2012, the then home minister Sahara Khatun had vowed to catch the killers in 48 hours. The promise has not been fulfilled yet as the investigation has not been completed.
Over the last 10 years, the investigation officer was changed six times, and the Rapid Action Battalion and other agencies have so far taken 90 dates to complete the investigation.
Sagar, news editor at private TV channel Maasranga, and Runi, a senior reporter at ATN Bangla, were brutally murdered in the early hours of February 11, 2012, at their flat in the capital's West Rajabazar.
The couple's only child Mahir Sarowar Megh, only five at the time, was in the apartment.
In the latest development, a Dhaka court on July 19 asked Rab to submit the probe report by August 24.
Many cases of murders and attacks on journalists have remained unsolved for decades.
Take, for instance, the case of Dipankar Chakraborty.
The editor of the Bogura-based daily Durjoy Bangla and former vice-president of Bangladesh Federal Union of Journalists was hacked and decapitated on October 2, 2004.
At least nine investigation officers dealt with the case and law enforcers submitted final reports at least three times, but the family declined all of them alleging that the actual culprits were not being charged.
Dipankar's son Aniruddha Chakraborty said an accused in the Holey Artisan attack case – which took place just under 12 years after Dipankar's murder – and some others were named as his father's murderers. Jahangir Alam alias Rajib Gandhi was arrested for the Holey Artisan attack, and when giving his confessional statement, the arrestee confessed to killing Dipankar 12 years earlier, police claimed. 
The family however does not believe this to be true, and his son has said the police simply included the name of a criminal who would be punished anyway to appease them.
"As a son, I could not know the reason behind my father's murder. Getting justice is unlikely," he said.
The chargesheet in Dipankar's murder case was submitted in 2016, but trial proceedings are yet to start. 
Then there is the case of Probir Sikder, a local journalist of Faridpur.
He came under brutal attack while returning home after investigating a robbery case on April 20, 2001. He survived a bomb, bullet and knife attack, but lost his leg. He is yet to get justice.
"I did not get any justice. The case was actually shelved in the middle of the trial process," Probir told The Daily Star.
He said those people who hired the attackers were never accused in the case.
"I pleaded no confidence on the chargesheet twice in 2003 and in 2004, yet only the local goons were accused in the case. So, I lost interest in the case and I moved to Dhaka. At one stage, the judge shelved the case without completing the trial process," he said.
Cases of only a few journalists saw some form of justice, but that too came after several excruciating years.
Humayun Kabir Balu, editor of the Daily Janmabhumi, was killed in 2004. His family received a verdict only last year. Five accused were sentenced to life imprisonment. 
Similar is the case of Manik Chandra Saha, an Ekushey Padak winning journalist of New Age. It took 13 years for the court to deliver a verdict in the case over his murder. Nine accused were sentenced to life in prison. 
ATTACKS ON JOURNOS
Journalists in Bangladesh are also being physically attacked, tortured and sued just for reporting news.
At least 119 journalists have been subjected to various attacks, lawsuits and torture from January to July this year, according to latest statistics of Ain o Salish Kendra, a rights organisation.
Of them, 38 have been assaulted while performing their professional duties and 19 were sued for published news, it said.
In a span of just two weeks, three incidents of attacking journalists have been reported.
On August 12, a local Awami League leader, his three sons and their men allegedly assaulted three journalists and broke a camera in Panchagram area of Lalmonirhat. 
The three are: Abdur Rob Suzon of daily Prothom Alo, Anisur Rahman Ladla of Jamuna TV, and Mahfuzul Islam Bakul of Ekhon TV.
The reporters were collecting information about an alleged abduction by Sultan Mandal, son of Panchagram Union AL President Azizar Mandal, in Sakorpar village around 6:30pm when they were attacked.
Sultan, his father Azizar Mandal and two brothers Shahed Mandal and Shahjahan Mandal, and their men approached the journalists and asked them not to report on people's "personal matters", witnesses said.
On August 9, a senior reporter and a cameraperson of Independent Television were attacked when they went to a diagnostic centre in Kamrangirchar area of the capital to collect information on fake doctors at the centre, according to an Independent Television report.
Their camera was broken, mobile phones taken away and they were confined for two hours before police rescued them.
On August 2, two journalists of another private television channel, DBC News, came under attack when they went to a trading house in Agargaon Taltola in the city to talk to management about allegations against the company.
Nazrul Islam Mithu, president of Dhaka Reporters Unity, a professional body of all working journalists based in Dhaka, insists that the pervasive culture of impunity in Bangladesh and negligence on the part of the authorities is leading to recurrence of incidents of assaulting and killing journalists.
"Journalists in the country continue to face attacks because of this culture of impunity. In many cases, we have seen a lack of interest in investigating the cases of killing and attacks of journalists," he told this newspaper.
The attacks on the newsmen would have come down significantly if justice was delivered in cases with the real perpetrators brought to book, said Nazrul Islam. "On one hand, the media's voice is being gagged through legal mechanisms, on the other journalists are facing attacks and lawsuits."
The government must play its due role, ensuring fair investigation and punishment of real culprits. "Otherwise, democracy will not flourish in the true sense and development would become meaningless." 
Dr Iftekharuzzaman, executive director of Transparency International Bangladesh, an anti-graft watchdog, said the recent spate of attacks on journalists are not rare occurrences, but a continuing trend of alarming abuse of power, assault and impunity and ill-attempts to stifle the voice of media.
Although some immediate actions are taken, trial is not completed in most cases, which calls into question the constitutional and state commitment to ensure the freedom of the media and the protection of journalists, he said in a statement issued on August 10.
"Despite incidents of torture of journalists and attacks … are happening at regular intervals, instances of appropriate punishment through strict legal action are virtually absent, for which we have been expressing concern for a long time," Dr Iftekharuzzaman said.
"Rather, it would not be an exaggeration to say that the government's stance on free media and independent journalism has practically become a meaningless formality," he said.
TIB demanded a special law for the protection of journalists and its implementation apart from ensuring strict punishment of criminals in every case through immediate and fair investigation.
[This reporting has been supported by the International Press Institute's project on fighting attacks on journalists in South Asia]