World Children's Day: Unicef report shows widespread disparities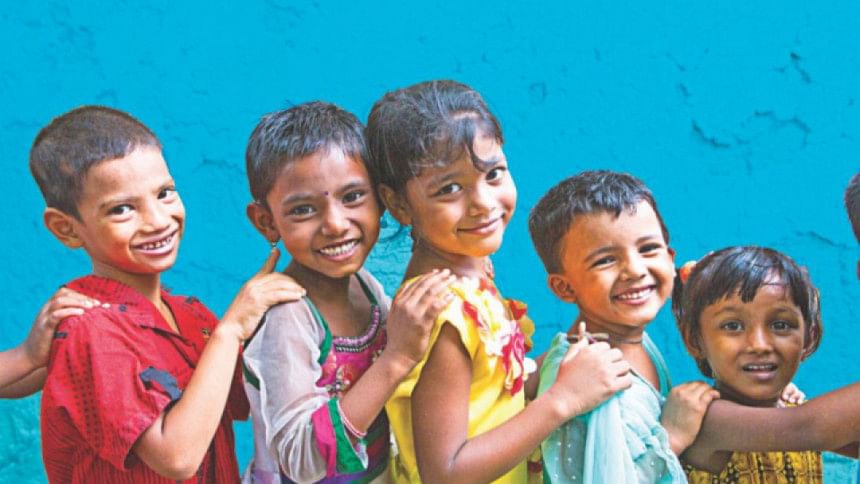 To empower children to call for a better future and a more equal and inclusive world, the United Nations Children's Fund (Unicef), like every year, is celebrating World Children's Day 2022 today.
This year's theme for the day is 'Inclusion, For Every Child'.
The date November 20 marks the day on which the United Nations General Assembly adopted the Declaration of the Rights of the Child in 1959 and the Convention on the Rights of the Child (UNCRC) in 1989.
The UNCRC is an international statement of children's rights, which has been signed and ratified by 196 countries around the world, that contains 54 articles, which span all aspects of children's lives, including non-discrimination, the best interests of the child and the right to be heard.
It also recognises education as a basic right and is one of the key international documents that forms the basis of all agency work.
To encourage people to listen to children's ideas and demands, Unicef has created a TikTok challenge, #IFeltIncluded, alongside a number of actions to help governments, businesses, schools, parents and young people get involved.
These include children 'taking over' roles usually held by adults and encouraging people to show support for children's rights by 'turning the world blue' – wearing blue, changing social media profiles, and lighting buildings blue.
Unicef Bangladesh will also arrange a takeover event, where a child will take over a TV station later today.
Ahead of the World Children's Day, a newly publish report of Unicef titled "Rights denied: The impact of discrimination on children" shows the extent to which racism and discrimination impact children's education, health, access to a registered birth, and a fair and equal justice system, and highlights widespread disparities among minority and ethnic groups.
Among the new findings, the report shows that children from marginalised ethnic, language, and religious groups in an analysis of 22 low- and middle-income countries lag far behind their peers in reading skills.
On average, students aged 7-14 from the most advantaged group are more than twice as likely to have foundational reading skills than those from the least advantaged group.