UN says will look into rights bodies' call for banning Rab from peacekeeping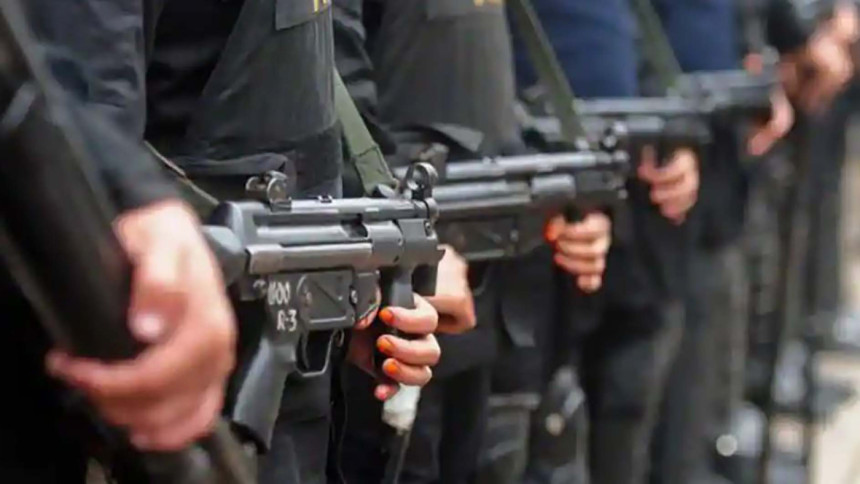 The UN will look into the 12 human rights bodies' call for banning Rab from its peacekeeping missions, said UN Secretary-General's Spokesman Stéphane Dujarric today.
"The UN, I mean, we just received the news of this.  We will obviously be taking a look at it. I would remind you that we do have a pretty stringent human rights screening policy that applies to individual units from every country. But, we, obviously, have been taking very seriously what is being done," he said in his noon briefing today.
He said this in response to a question from a journalist that if the UN is concerned and considering any action following a letter from 12 human rights organizations to the Under‑Secretary‑General for Peacekeeping Operations, urging that the Rapid Action Battalion be banned from UN peacekeeping, and US sanctions on Rab.
On December 10, the US announced sanctions on Rab and seven of its current and former members over human rights violations.
The rights bodies that wrote to the UN on November 8, 2021, include Human Rights Watch, Asian Human Rights Commission and Robert F Kennedy for Human Rights, Amnesty International, International Federation for Human Rights, Civicus, World Organisation Against Torture, Asian Federation Against Involuntary Disappearances, Asian Forum for Human Rights and Development (Forum-Asia), Asian Network for Free Elections, Capital Punishment Justice Project, and The Advocates for Human Rights.