Transwoman says uncle trying to grab property, isolating family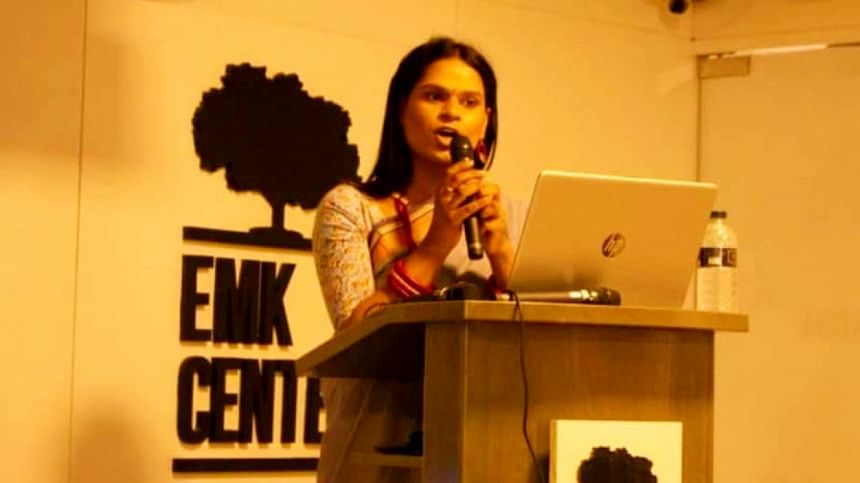 For months, relatives and influential locals of the Baropur Talukdarpara in Bogura's Sadar upazila socially isolated a transgender woman's family – allegedly in an attempt to grab their property.
Hochemin Islam Rokon (29) is a transgender woman, a right activist, an Acumen fellow, and a National Institute and Hospital registered nurse from Bogura. She claimed on her Facebook page that her Bogura neighbours are isolating her family.
"A group of people in my village started mentally torturing my mother Rehena Behum and her elder sister to take their properties because I am a transwoman," she said. "They even threatened to kill them."
Hochemin's paternal uncle and some village arbitrators kept the family isolated for more than a year, this correspondent found while visiting and speaking with the people of Baropur village yesterday.
"We are under tremendous mental pressure," Hochemin's mother, Rehena Begum, told The Daily Star. "Nobody is selling us anything, no one is talking to us, and some are threatening to kill us because Hochemin recently changed her gender."
Hochemin's elder sister, Nilufa Yasmin, said, "When the Covid pandemic hit, Hochemin underwent gender affirming medical procedure."
"When my uncle Rezaul Karim Talukder (65) learned of this, he started claiming inherited properties from us, as we no longer have any male members in our family," she added.
Hochemin's mother filed a general diary with the Sadar Police Station on March 2, 2022. Later, police tried to resolve the situation, and Rezaul signed a written commitment promising not to threaten or harass the family.
Rezaul gathered some influential locals in the village after returning from the police station and promised to sell the properties to them that he would inherit from Hochemin's mother.
According to Hochemin family, the powerful people in the village decided to isolate them. Not only that, four families who maintain cordial relations with Hochemin's family have been isolated as well.
Hochemin and her family complained to the local police station again at the end of March, and village influentials Khairul Islam, Raizul Islam Talukder, Ahsan Habib Harun, and Shahin gave a written commitment to the police that they would not harass the family again. However, they started doing the same again, according to Hochemin and her family members.
Nadia Begum, a family friend, said, "The village arbitrators clogged our tube-well drain and kept my husband standing for hours under the sun in a meeting because we have good relations with Hochemin's family."
When asked, Raizul Islam, one of the accused and village arbitrator, said, "There was a feud regarding properties between Rezaul Karim and Hochemin's mother. We simply tried to resolve the problem."
When contacted by The Daily Star, the main accused Rezaul Karim said, "When I heard of Hochemin's medical procedure, people told me I'd get 'Khelali' (inherited properties) because they don't have any males left in the family. I didn't make any threats."
"Villagers isolated them over a different issue," Rezaul Karim said when asked about the allegation.
When contacted, Bogura Police Superintendent Sudip Kumar Chakrabarty said, "Hochemin's issue has been resolved previously, but she did not inform us of her family's current situation regarding the isolation. We will take the matter seriously, as you have informed us. I will instruct the officer-in-charge and the circle additional SP to solve her family's crisis."