Rights Violation: Int'l watchdog puts Bangladesh on watchlist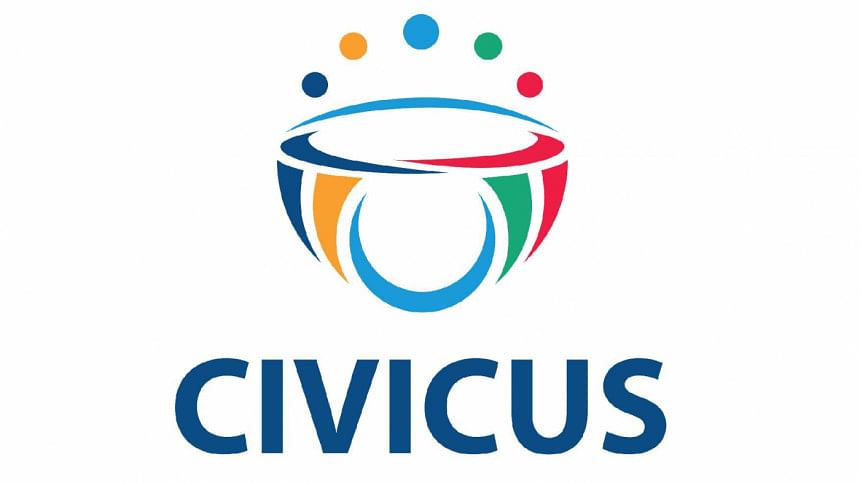 Global watchdog CIVICUS Monitor yesterday added Bangladesh to its watchlist of countries experiencing rapid declines in civic freedoms.
The Johannesburg-based civil rights group, dedicated to strengthening citizen action and civil society worldwide, accused the government of being willing to go to any lengths to crush dissent. This includes targeting supporters of the opposition BNP and attempting to silence activists and journalists through legal and other means.
"Bangladesh is going down a dangerous path," Josef Benedict, Asia Pacific researcher for CIVICUS, said in a written statement.
"We have seen the authorities ramp up repression of the opposition, activists, and critics with impunity. To ensure credible elections in January, the government of Prime Minister Sheikh Hasina must respect fundamental freedoms, including the right to protest and speak freely, and ensure a safe and peaceful environment for all political parties to operate," he said.
The CIVICUS Monitor Watchlist, released to coincide with the 54th Session of the UN Human Rights Council from September 11 to October 13, 2023, highlights five countries at risk of a sharp downturn in civic rights and freedoms.
This determination is based on data compiled by the international rights watchdog, which tracks the state of civic freedoms in 197 countries using input from research partners around the globe.
In addition to Bangladesh, the latest Watchlist includes Bosnia and Herzegovina, Ecuador, Senegal, and the United Arab Emirates.
"The harassment of human rights defenders and journalists, along with the repressive environment, has created a chilling effect in Bangladesh, leaving many fearful of speaking up. The international community must step up efforts to stand in solidarity with civil society, condemn these abuses, and advocate for the opening up of civic and democratic space," emphasised Benedict.
The statement noted that authorities have carried out mass arrests of BNP supporters participating in protests and have filed thousands of "fabricated" cases against them.
The rights group also criticised the Hasina-led government for escalating the harassment of human rights defenders, citing the jail sentences of rights activists Adilur Rahman Khan and Nasiruddin Elan for a ten-year-old report investigating extrajudicial killings.
The global rights watchdog stated that authorities have attempted to silence the media too by shutting down critical news outlets, prosecuting journalists under the draconian Digital Security Act, and harassing and arbitrarily detaining journalists, as well as the families of journalists in exile.
It added that the new bill that passed in parliament to replace the Digital Security Act is equally repressive.
"We urge the government to immediately and unconditionally release the two human rights defenders from Odhikar, cease its harassment of activists and journalists, and ensure that all restrictive laws are revised, including the draft Cyber Security Act, in accordance with international laws and standards."
These ongoing restrictions and attacks on civic space are inconsistent with the International Covenant on Civil and Political Rights (ICCPR), to which Bangladesh is a state party, the group noted.