Police detain coordinator of protests to protect Tetultola playground, son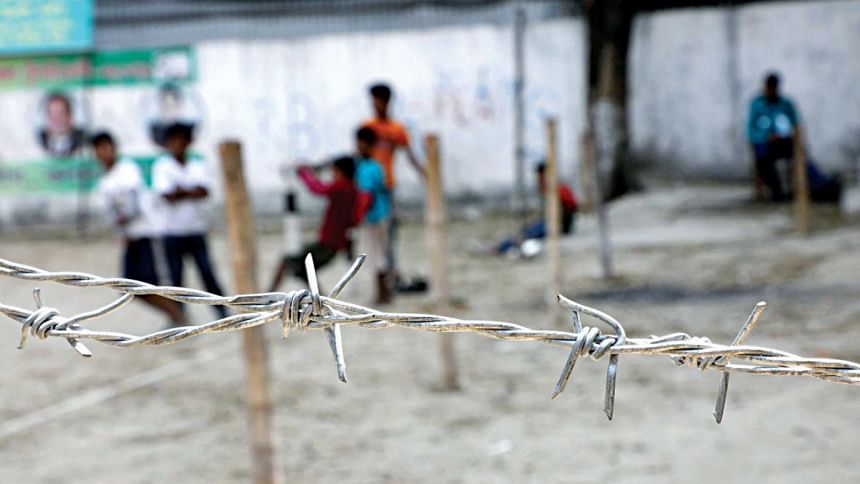 Kalabagan police today picked up Syeda Ratna, who has been leading protests to save Tetultola playground in Dhaka, along with her son Mohammad Isha Abdullah this morning.
Ratna, coordinator of Tetultola Math Rokkhya Andolon, and her son were detained when they were recording video of Kalabagan Police Station authorities constructing a boundary wall on the Tetultola playground around 11am, said a resident of the area, Mahmudur Rahman.
Ratna's daughter Sheunti Shahgufta told The Daily Star, "Police had been piling up bricks and brick chips at the Tetultala ground since last night. My mother was picked up when she went on Facebook live from the field in the morning."
"When my brother Abdullah, an HSC student, went to the scene and he was picked up also," the daughter said.
Contacted, Sharif Mohammad Faruquzzaman, assistant commissioner of New Market zone, said the two were picked up for preventing the authorities from discharging duty.
On January 31, Dhaka deputy commissioner's office handed over the playground's land to Dhaka Metropolitan Police (DMP) to set up an establishment for Kalabagan Police Station, which is currently located at a rented place on 30 North Road.
However, residents refuse to give up hope to retain the playground. For several months, they have been demonstrating with the demand to keep it as it is, for the sake of children.