Narayanganj newspaper office comes under attack
'Followers of Ajmeri Osman' vandalise premises over report on Taqi murder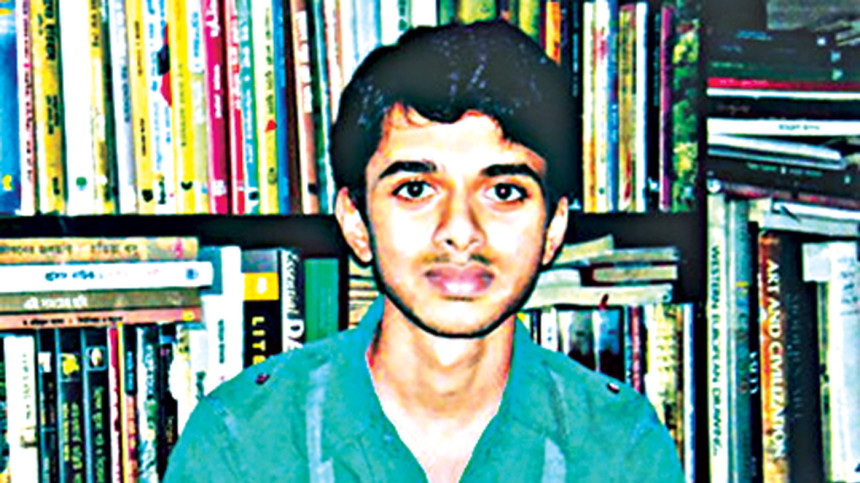 After a local newspaper office in Narayanganj city's Chashara came under attack yesterday noon, victims have alleged that it was carried out by supporters of Ajmeri Osman, son of late Jatiya Party MP Nasim Osman, and a nephew of lawmaker Shamim Osman.
They said the attack was in response to a news report over Ajmeri's involvement with the murder of teenager Tanwir Muhammad Taqi.
The office belongs to Dainik Somoyer Narayanganj. The attackers allegedly vandalised CCTV cameras and snatched different electronic devices from the office, located on the third floor of Siraj Mansion.
Victims claimed that the attackers hurled abuse at journalists and threatened to kill the newspaper's editor during the 15-minute saga.
"Around a hundred motorbikes stopped in front of our office around 12:35pm," said Arif Hossain, a reporter of the newspaper. This was confirmed by CCTV footage of a nearby shopping mall.
"After they entered the office, they started hurling abuse and asked us about the report, titled 'Ja Chilo Khasra Charge Sheet-e' (What was in the draft charge sheet) on February 11," said Arif.
"They threatened us saying 'You've gone against Ajmeri Osman. If you don't seek apology by tomorrow (Sunday), we will set fire to this office and shoot your editor dead," he claimed.
A staffer of the office videoed the incident in his mobile phone. Locals identified the miscreants as supporters of Ajmeri.
Contacted, editor and publisher Zabed Ahmed Juel said the news' content was based on the murder case's draft charge sheet, submitted by Rab in 2014.
"Ajmeri's name was mentioned in that news as it was found in the charge sheet. It's clear that Ajmeri's supporters launched the attack," he claimed.
Ajmeri could not be contacted over phone, despite repeated attempts.
Contacted, Narayanganj Superintendent of Police Muhammad Zaidul Alam said, "On information, police visited the spot. We will take legal action, if any complaint is filed."
Narayanganj Sadar Model Police Station Inspector Azizul Islam said, "We have collected evidence from the spot. We are trying to trace the attackers by scrutinising the video footage."
On March 6, 2013, seventeen-year-old Taqi went missing. His body was found floating in the Shitalakkhya river on the morning of March 8.
On the same day, Taqi's father Rafiur Rabbi filed a murder case with Narayanganj Kotwali Police Station.
A complaint submitted to the Narayanganj SP 10 days later accused seven people, including Shamim Osman and his son Ayon Osman, of murdering Taqi.
On August 7, 2013, Rab raided Ajmeri's "Winner Fashion" office at Allama Iqbal Road and seized a pair of blood-stained jeans and a pistol butt. Officials also found numerous bullet marks on the walls, almirah and sofa.
In March 2014, then Rab additional director general Col Ziaul Ahsan told the media that they found Ajmeri's involvement with the murder.