Minorities fearing pre-election violence
Says Rana Dasgupta of Oikya Parishad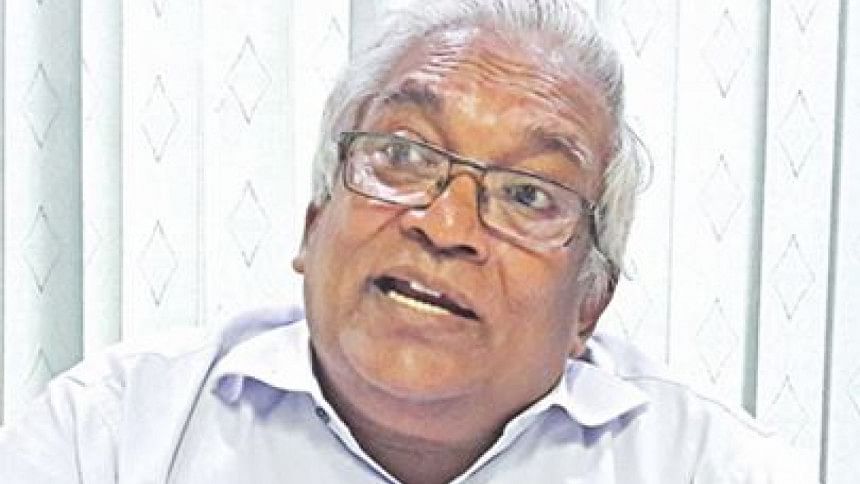 People from minority communities are concerned about the electioneering activities of political parties, as during pre-election period,  religious and ethnic minorities often come under attack, said Rana Dasgupta, general secretary of Bangladesh Hindu Buddhist Christian Oikya Parishad.
"Political parties and their alliances have started visible activities ahead of the elections, to be held in 2024. We believe that it is natural and essential for democracy," he said.
But the slogan "Khela hobe", being used by major parties, has alarmed the religious-ethnic minorities, as such seemingly innocuous slogans often lead to violence.
He said this while announcing the implementation of the seven-point demand and road march programme of the minority community at a press conference at the capital's Jatiya Press Club yesterday.
As the next national election approaches, there is no visible initiative by the ruling Awami League to implement the promises it made in its election manifesto to protect the interests and rights of minorities, Rana Dasgupta said.
Due to this, since the beginning of this year, the minority community has been conducting the movement to implement the promises.
The ruling party's promises in the 2018 election manifesto include enactment of Minorities Protection Act, Elimination of Discrimination Act, and Intestate Property Conservation Act; formation of National Commission for Minorities; proper implementation of Transfer of Entrusted Property Act and Hill Peace Agreement and Hill Land Commission Act; and the implementation of the Plaintiffs Act, he said.
They also have a demand to form a minority ministry, he added.
"We have conducted many programmes for these demands. But no initiative of the government has been observed. Now, we have announced a road march towards Dhaka from remote areas of the country on January 6 with the same demands," Rana Dasgupta said.
"We are expecting a large number of people from the minority community to participate in this and gather at Shahbagh on January 7 at noon. At 4:00pm, we will march to the office of the prime minister and submit a memorandum to her," he mentioned.
One of the presidents of the organisation, Prof Nimchandra Bhowmik, presidium members Kajal Debnath and Subrata Chowdhury, and joint general secretary Manindra Kumar Nath were present at the press conference.