"India's citizenship act can't ease Bangladeshi Hindus' ordeals"
Says Bangladesh Puja Udjapan Parishad vice president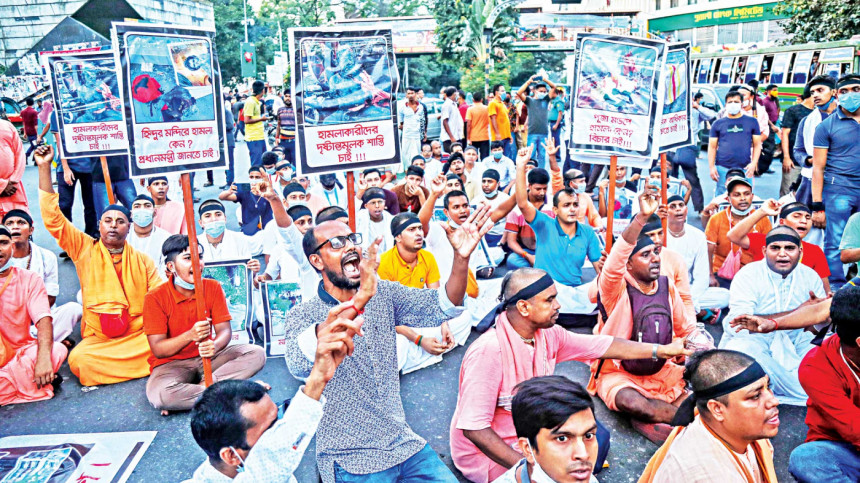 A prominent leader of Bangladesh's Hindu community has said the Citizenship Amendment Act (CAA) in India is not being helpful to the Hindus in Bangladesh in overcoming the ordeals they are facing, the Hindustan Times reported.
Monindra Kumar Nath, vice president of the Bangladesh Puja Udjapan Parishad, came up with the remark at a time when Muslims in Bangladesh are fuming over the derogatory remarks against Prophet Muhammad (PBUH) made by now suspended BJP leaders in India.
"We don't welcome the CAA. We are not in favour of this law as such legislation is not helpful," he told journalists at Dhakeshwari temple in Dhaka, according to the Hindustan Times report.
People are forced to leave their motherland only if they face extreme torture or attacks, said Nath, also joint general secretary of the Bangladesh Hindu Bouddha Christian Oikya Parishad.
"Bangladesh is our birthplace and we must stay here...We would prefer to stay here and settle our problems," he said.
The problems of Bangladesh's Hindu community can be better addressed if the government takes proper legal and administrative measures, such as enacting minority-friendly laws and forming a minorities' commission and a ministry for minority communities, he also said.
"The representation of Hindus in the bureaucracy and law enforcement organisations has increased but we need a separate minority affairs ministry," Nath added.
At present, the religious affairs ministry in Bangladesh is responsible for matters related to minority communities, including the maintenance of temples, churches and pagodas.
The Indian Parliament passed CAA in 2019 seeking to provide citizenships to persecuted non-Muslim minority communities from Afghanistan, Bangladesh and Pakistan. Rules for the law are yet to be framed, according to the Hindustan Times report.