HRW report unacceptable
Says information minister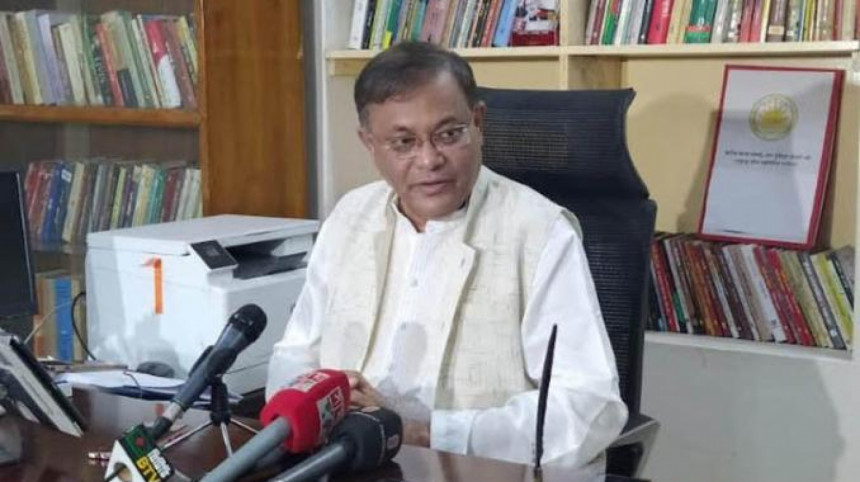 The recently published Human Rights Watch report is "one-sided, unacceptable and politically-motivated", said Information and Broadcasting Minister Hasan Mahmud yesterday.
"After reading the report, it appears that someone from Bangladesh had drafted it and later they [HRW] published it following revision," he said while talking to journalists at his residence in the capital.
In its World Report 2022, HRW said the security forces in Bangladesh continued to commit crimes such as enforced disappearances and extrajudicial killings with impunity.
All these incidents happened while the ruling Awami League government made it clear in 2021 that it had no intention of addressing a pattern of grave abuses like these ones, added the report published on Thursday.
"Authorities cracked down on critics, journalists, and even children who criticised the government or dared to question its response to the Covid-19 pandemic," reads the report.
It also said the government denied the findings of a report after HRW released it in August 2021 documenting enforced disappearances by "Bangladesh security forces" under the AL-led government between 2009 and 2020.
In World Report 2022, its 32nd edition, HRW reviewed human rights practices in nearly 100 countries.