DSA should be amended
Says UN rights chief; Dhaka writes to UN in response to allegations of harassing rights defenders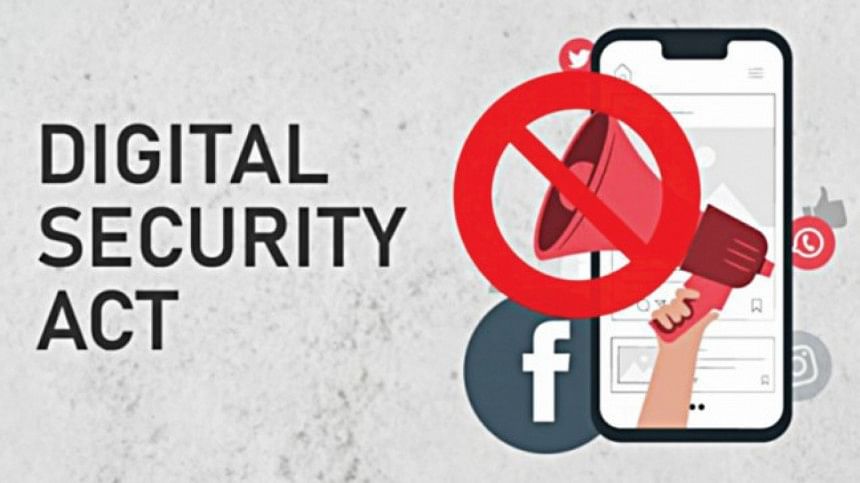 United Nations High Commissioner for Human Rights Volker Türk stated that the Digital Security Act should be amended.
"I urge that it [the DSA] be amended, as criminal sentences continue to be handed down against those exercising their rights to free expression and belief," he said on Tuesday while outlining the human rights situations in 40 countries at the 52nd session of the Human Rights Council.
"I regret the increasing incidents of political violence, coupled with arbitrary arrests of political activists, and ongoing harassment of human rights defenders and media personnel in the build up to the elections ... .
"I am alarmed by the number and range of countries in which I must report steps that undercut institutions of justice, media freedoms, and the space for fundamental civic freedoms," he pointed out.
Türk added, "If I have one message to deliver to every head of state or government it is this: listen to the people – and in particular, to victims and defenders of human rights."
Earlier on February 22, Bangladesh had sent a letter to the UN Office of the High Commissioner for Human Rights, responding to allegations of continuous harassment of human rights defenders.
The letter was also directed to the Working Group on Enforced or Involuntary Disappearances (WGEID), the special rapporteur on the rights to freedom of peaceful assembly and of association, and the special rapporteur on the situation of human rights defenders.
"The government would like to seek clarification as to what is actually being referred to as 'smear campaign'." said the letter sent by the Permanent Mission of Bangladesh in Geneva. 
The letter addressed the government's decision to deregister the NGO "Odhikar" and stated that the special procedure mechanism should not regard the legal position of the government about the NGO Odhikar as a 'smear campaign'.
"If the WGEID continues to accept allegations from Odhikar without assessing credibility, political motivation, evidentiary standards and without considering the 'minimum elements' required for consideration of cases, it would only lead the WG to do injustice to their own valuable work for the protection of human rights that the member states entrusted them on," said the government's reply.
The letter urged the UN bodies "to understand the motive of its source which they are receiving the information from," stating that in absence of that, the government will assume that the UN "wishes to prejudge the accuracy and veracity of the allegations".
"Indeed, Mr Adilur Rahman Khan is inherently biased towards a political party -- BNP. Does it then suggest that Mr Adilur Rahman Khan's criminal activities should have been overlooked only because he has a political background?" the letter asked.