"Don't force me to take to the streets for tea workers' wage"
Poet Nirmalendu Goon says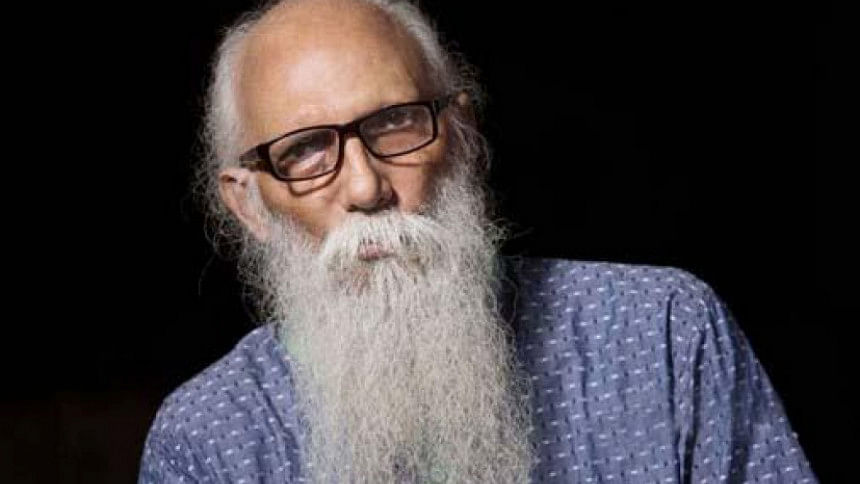 Acclaimed poet Nirmalendu Goon has demanded that the daily wage of tea workers be raised to Tk 300.  
"Don't force me to take to the streets. It won't be good," the poet wrote on his Facebook page this (August 22, 2022) morning.
Talking to The Daily Star over phone, he said, "It is highly objectionable that tea workers are paid such a low wage. A tea worker gets only Tk 120 even if he/she works the whole day. This can't go on. Their daily wages will have to be at least Tk 300."
Nirmalendu Goon said he expresses solidarity with the demands of the tea workers in the past and is still doing so. "The wages of workers in any sector in the country are not below Tk 400-500 per day. Even if you go to villages, the daily wage for the labourers for the whole day is not less than Tk 400-500."
Tea garden owners claim that if the wages of tea workers are increased to Tk 300, the tea industry will be destroyed. In this regard, the poet said, "There is no need to sustain industries by exploiting human beings. For many years, we have been hearing that if the salaries of garment workers are increased, the garment industry will be destroyed.  Although less, the salary has been increased in this sector.  But the  garment industry has not been destroyed. Day  by day, their condition  is getting better. The statements we are hearing are anti-poor. The worst that can happen if the wage is increased is, the profits of the owners could be reduced a little."
"Tea workers' wages should be increased to Tk 300 immediately without any excuse," he added.