Birth certificates for street children: High Court issues rule
Directs govt for report on steps taken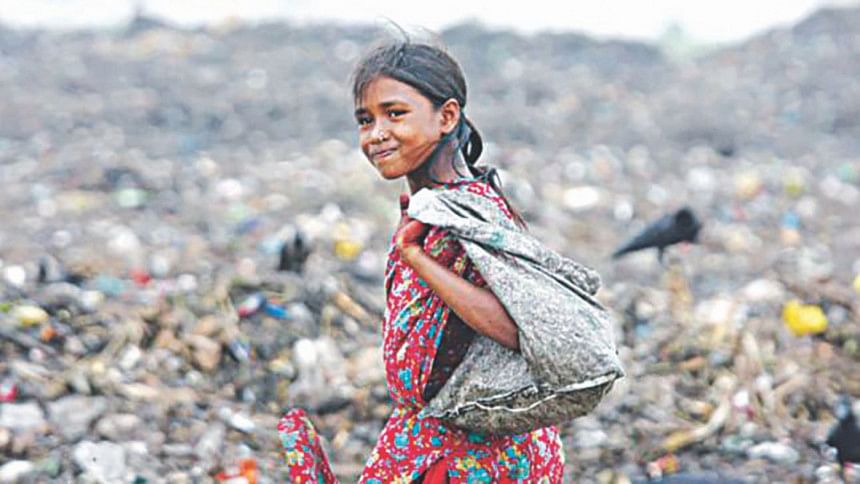 The High Court today (June 30, 2022) directed the government to submit a report on the steps taken to issue birth certificates to all street children across the country in three months before this court.
The court also issued a rule asking the respondents to explain as to why their inaction to issue birth certificates for all street children should not be declared illegal and why they should not be directed to provide the street children with birth certificates under the relevant law and rules.
Secretaries to the ministries of women and children, and home affairs, and the Office of the Registrar General of Birth and Death Registration have been asked to respond to the rule within four weeks.
The bench of Justice Md Mozibur Rahman Miah and Justice Khizir Hayat delivered the order and issued the rule following a writ petition filed by rights organisation Sports for Hope and Independence (SHI) seeking necessary directives.
During the hearing, petitioner's lawyer Tapas Kanti Baul told the court that a team of street children of Bangladesh will participate in the upcoming "Street Child World Cup Doha 2022" event scheduled to be held in October this year.
They applied for passports, but the authorities concerned refused to issue passports to them as they could not show any birth registration certificate, he said, adding that getting birth certificates is their fundamental rights.
The lawyer also said SHI submitted an application to the registrar general of birth and death registration on April 25 this year for issuing their birth certificates, but the office did not make any reply to the application.
Citing a report prepared by Bangladesh Bureau of Statistics (BBS) in 2014, Tapas Kanti Baul told The Daily Star there were around 11 lakh street children in the country who have no birth registration certificates.
The BBS expected that the number may increase to 16 lakh by 2024, he added.
Deputy Attorney General Bepul Bagmar represented the state during the hearing.