APBn not harassing Rohingyas
HRW report not based on facts, says home minister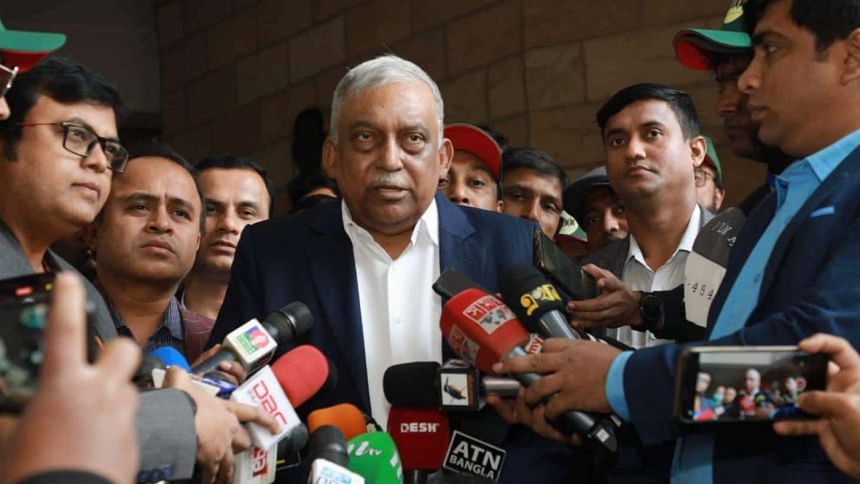 The Human Rights Watch's allegation against APBn of arbitrary arrests and harassment of Rohingya refugees is not based on facts, said Home Minister Asaduzzaman Khan yesterday.
"The Rohingyas indulge in killings in the camps and the APBn [Armed Police Battalion] officials have been deployed there to do routine work. What HRW is saying is not based on facts," he said while talking to reporters after attending a programme in the capital.
"I think they [HRW] should prepare such reports after visiting and collecting more information," he said.
On January 17, the HRW, in its report, alleged the APBn was committing extortion, arbitrary arrests, and harassment of Rohingya refugees with impunity.
The rights watchdog based its statements on interviews with over 40 Rohingya refugees, including 10 alleged victims who said they were detained on apparently fabricated grounds of trafficking yaba.
Talking to reporters, the home boss said the Rohingyas have turned out to be a major headache for the country.
"Staying in the camps, they are involved in yaba dealing. They are involved in gunfights and killings… They brutally killed a DGFI official. There was a gunfight between two Rohingya groups even yesterday [Wednesday]," he said.