Won't join national polls if Hasina remains in power: Fakhrul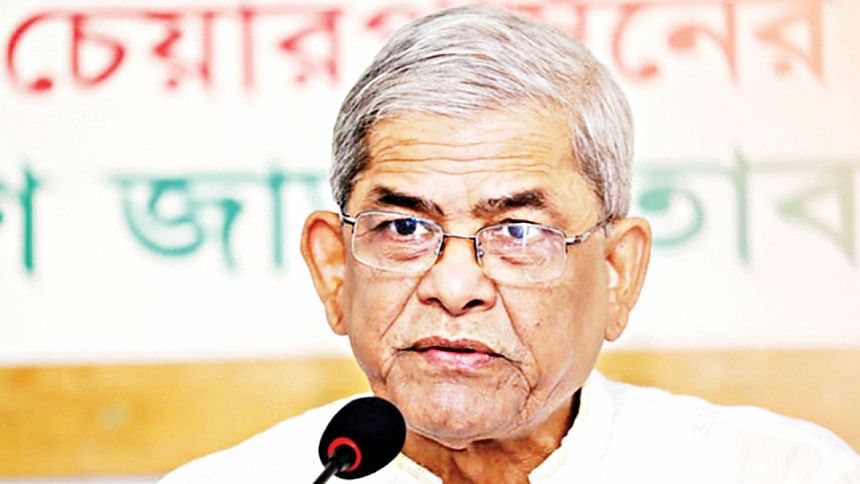 There is no question of participating in the next parliamentary election unless the current AL government resigns, BNP Secretary General Mirza Fakhrul Islam Alamgir said today, (May 8, 2022).
"Our stance is very clear over the next national election. If the [Awami League] government does not resign from the office and hand over power to a neutral, interim government, we will not join the national election [next year]. We will not join the polls if Sheikh Hasina remains in power," he said at a press conference at the party Chairperson Khaleda Zia's Gulshan office.
The BNP leader also said that after an interim government is formed, a new Election Commission should be formed based on public consensus.
When asked if a new door for negotiation has opened, Fakhrul replied, "I think as long as the Awami League government doesn't resign, nothing will happen."