TIB's report on EC formation politically motivated: Hasan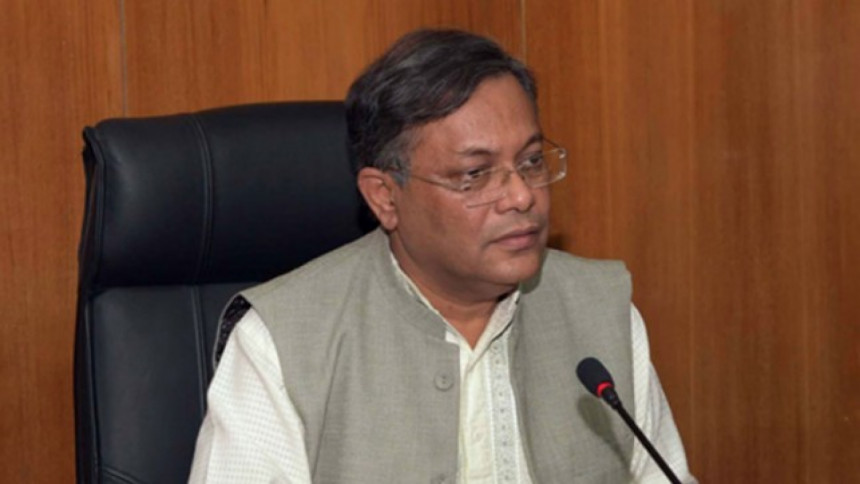 Information Minister Hasan Mahmud, today termed the Transparency International Bangladesh's report on the formation of the Election Commission as "politically motivated".
He said this today at a press conference at the Secretariat.
"We believe that it is beneficial to have such an organisation, but if any report issued by them is based on incorrect information, is motivated, or is conventional, the organisation's value is diminished," he said, describing the report as "conventional and one-sided."
The TIB, according to the information minister, issued a statement on the Election Commission Act a few days ago.
"TIB is a non-profit organisation that fights corruption. The entire issue of election commission law or election commission formation is a political one. The statement on this political issue has demonstrated that TIB is used for political purposes as well. There was no difference between TIB's statement and BNP's statement. That is to say, they are used for political purposes and also publish political reports," he said.
He went on to say that Transparency International, like the French newspaper Le Monde, is unable to quantify the value of corruption in any country in their survey. The survey was conducted with a small number of private companies and was not based on complete data. This is according to Le Monde, France's most widely circulated newspaper.
"Siemens Company contributed 3 million dollars to Transparency International in 2014. In 2008, Siemens paid the world's highest corruption fine of 1.6 billion dollars," he added.
"According to the TIB, the degree of freedom of expression in a country is also taken into account. I'd like to inquire about their claim that Singapore is a corruption-free country in their report. According to them, if freedom of expression is treated as an afterthought, Singapore has only a few television channels and a few magazines," the minister said.
Hasan Mahmud said that there is no such freedom of expression in Singapore like we have in ours.