Tell govt about your demands for polls-time govt
CEC tells political parties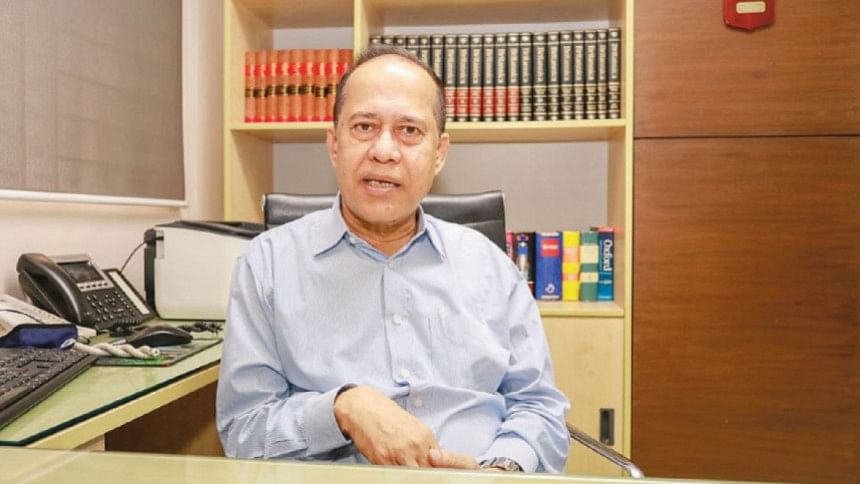 All political parties should inform the government about their demands for an election-time government system, said Chief Election Commissioner Kazi Habibul Awal yesterday.
"You have different kinds of proposal regarding all-party government, an election-time government, an election-time caretaker government… These are political issues. You should inform government about your demands and let the government understand how much pressure there is... ," Awal said while sitting with Bangladesh Jatiya Party at his EC office.
"These are political issues, constitutional intervention may be required," he said, adding that the EC would inform the government about the political parties' demands.
He said the EC was aware that many doubt and distrust EVMs and that it had not taken any final decision regarding the use of EVMs.
Hoping all political parties would join the next general polls, Awal said, "If all political parties do not join polls, we cannot force them, we will keep requesting them again and again."
"I urge all political parties to take part in the upcoming 12th parliamentary elections," he said.
Awal also said that active participation of the parties establishes a balance in the election process. Competitive elections and active participations of political parties can help curb possible irregularities, manipulation, corruption, the use of money and muscle, he said.
Awal while taking with Gano Front in the afternoon again said the EC would carry forward all proposals of political parties on election-time government system to the government.
"There is need of a political dialogue on this [polls-time government]. You need to discuss among yourselves. You will also place your proposals to government," he added.
"I believe every government is sensitive and have a mindset to accept any proper proposal, for the sake of elections," Awal said.
Bangladesh Jatiya Party proposed for formation of an election-time government with representatives from all registered parties, deploying of the army with magistracy power three months prior to the polls.
It also proposed holding division-wise staggered polls and no use of EVMs unless all political parties agree.
Gano Front said EVMs should not be used unless the majority of political parties agree to use them.
It proposed formation of an election-time government with representatives of parties that have had MPs in parliament since the independence, except those elected in controversial polls.
The EC's latest talks with political parties started on Sunday. Thirteen parties have participated while the BNP, Bangladesh Kalyan Party and Bangladesh Muslim League refused to join.