"Stay on track, BCL's tiny mistakes become big news"
PM tells BCL activists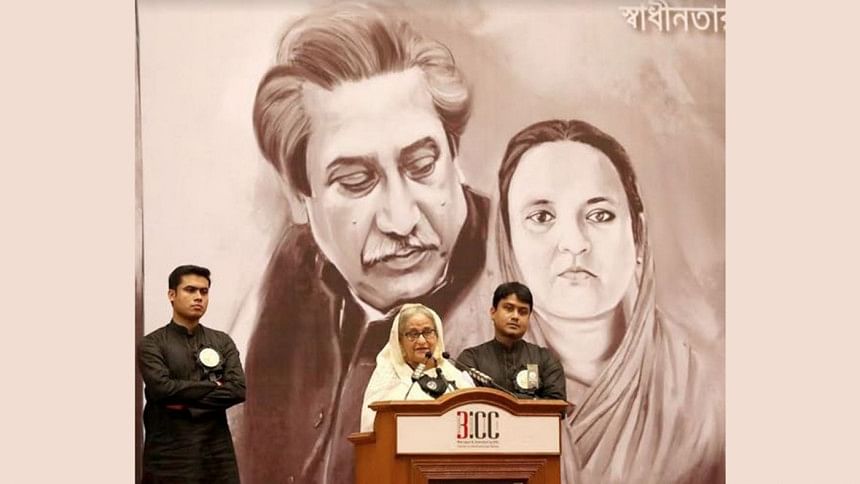 Prime Minister Sheikh Hasina today (August 31, 2022) asked Bangladesh Chhatra League (BCL) leaders and activists to develop themselves as perfect leaders by letting go of personal interests and greed.
"If you (Chhatra League leaders and activists) move ahead with sacrificing personal interests, you can establish yourselves as perfect leaders," she said at a discussion as the chief guest.
BCL central executive committee organized the discussion in the city's Bangabandhu International Conference Center (BICC), marking the National Mourning Day and 47th martyrdom anniversary of Father of the Nation Bangabandhu Sheikh Mujibur Rahman.
Sheikh Hasina, also the Awami League (AL) President, said, "If you just want to make money and wealth, then you can't attain leadership quality, can't serve the country and can't give anything to the people."
She said BCL leaders and activists will have to groom themselves as true patriots and their future journey must be imbued with the spirit of the Liberation War and the values of non-communalism.
Sheikh Hasina also asked the BCL leaders and activists to engage in enhancing food production as the world might face a deeper food crisis.
"If needed, our Chhatra League will have to help plant paddy seedlings as they did with harvesting paddy (during the Covid-19 pandemic)," she said.
She called upon every BCL man to plant trees, engage in crop cultivation and thus increase food production in their respective village homes and the place where he or she lives.
She directed the BCL leaders not to include bad elements in the party to expand their own group. "It harms your reputation, party's reputation and country's reputation," she added.
Mentioning that Chhatra Dal, student wing of BNP, have done a lot of misdeeds but the media doesn't see it, she said, "If BCL makes a tiny mistake, they (media) publish big news. So, you have to stay on the right track."
To ensure education for all, she said that her government is setting up universities in each district and providing stipend to the students to ensure higher education.
Mentioning that Ziaur Rahman handed over arms to the students, the premier said she gave pen, paper and books to BCL activists for study. "Without education, none can serve the nation," she said.