See no outcome from PM's New York trip: Fakhrul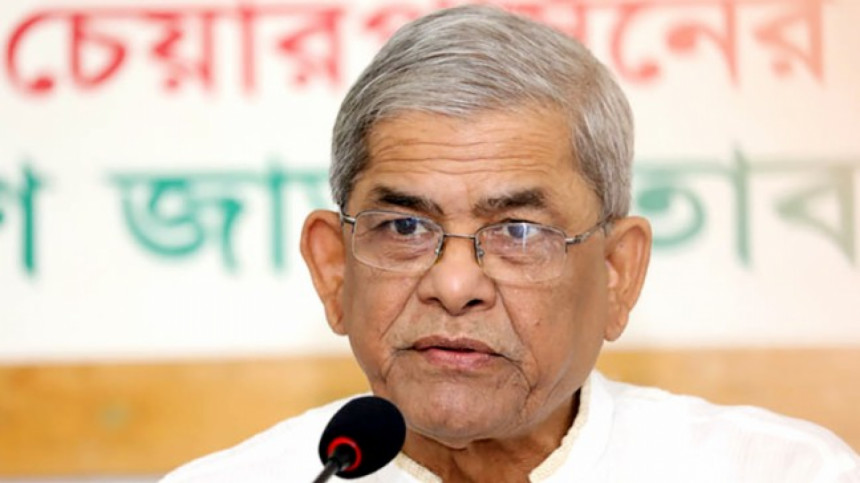 BNP Secretary General Mirza Fakhrul Islam Alamgir today said that he saw "no outcome" of the Prime Minister's visit to New York, to attend the UN General Assembly.
"She could not even bring back a solution to the Rohingya crisis. We think that so far the Prime Minister and this government have not played a positive role in the Rohingya issue," he said.
The BNP leader came up with the remarks while talking to reporters after paying homage at the grave of BNP founder Ziaur Rahman at Chandrima Udyan in the capital. Members of the newly-formed central committee of the Jatiyatabadi Krishak Dal, led by Mirza Fakhrul, paid their respects.
"You will notice from her entire speech that there is no democracy in the country. The rights of the people have been taken away, the Election Commission has been completely destroyed… All the elements needed to build a democratic state have been destroyed," he said.
There was no mention how she would quickly transform the country into a truly democratic state and turn the electoral system into a democratic system, and how she would alleviate the helplessness of the people, Fakhrul said.
Noting that the government has not taken any effective step to solve the Rohingya crisis, he said. "They (the government) want to take international advantage based on the Rohingya issue... especially from the west."
"The countries who are major stakeholders such as China and India have not been approached by the government so far and they have not been able to find a solution to this (Rohingya) problem," Fakhrul added.
"We expect that they will resign and organise elections to be conducted by a neutral election commission, under a neutral interim government," he added.