Security beefed up around Golapbagh field, says DB chief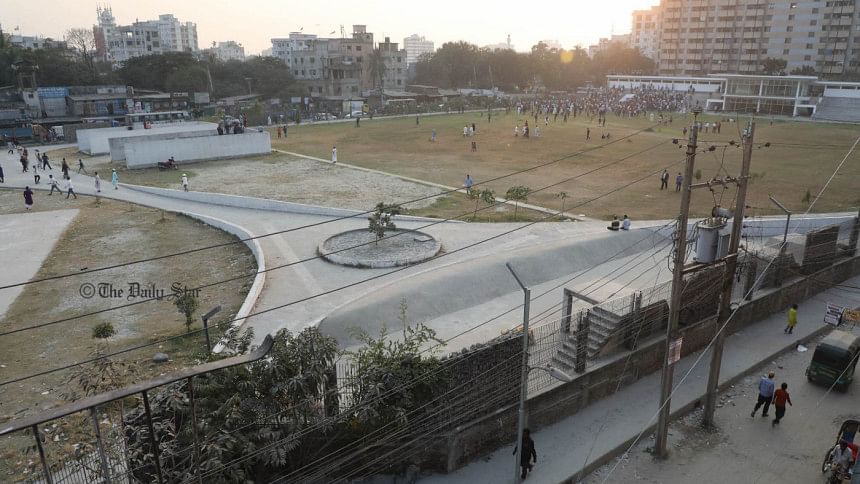 BNP today secured permission to hold its December 10 rally at Golapbagh field in the capital and as such security measures have been heightened around the premises, Mohammad Harun Or Rashid, chief of detective branch of Dhaka Metropolitan Police, said today.
"BNP wanted Golapbagh field as their venue and our commissioner gave them permission to hold the rally there," the police official said while talking to reporters in front of the DB office at Minto Road this afternoon.
"There will be 26 conditions just like before. Most importantly, we have enough policemen there. Additional police personnel in uniform and plainclothes will be deployed there," he added.
"The way we had planned security measures around Suhrawardy Udyan, we will now work to ensure the same security at Golapbagh field.
"Our teams are working all over the area and monitoring the surrounding areas so that there is no anarchy centring the rally," the police official added.