'Police didn't attack, they merely searched BNP office'
Says home minister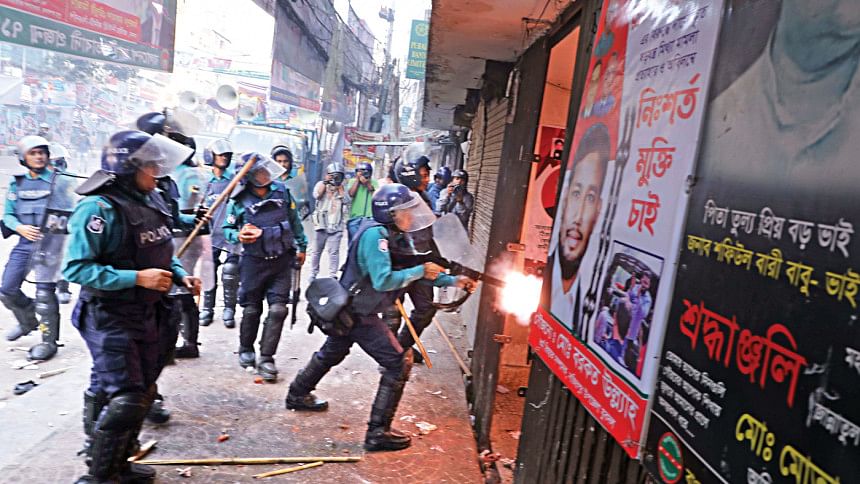 Home Minister Asaduzzaman Khan Kamal today said police did not attack the BNP office but only carried out a search there yesterday.
"Police didn't vandalise the BNP office but conducted a search there…When police entered the party office, there were followers of the party inside. The party men may have pushed or jostled the policemen resulting in the attack," the home minister told reporters at Central Police Hospital in Rajarbagh after visiting the injured policemen.
"If you are a police official, what would you have done if you witness police being attacked?" Is there another option?" the home minister said when a journalist questioned if a political solution had failed.
When asked if police carried crude bombs in a bag to the BNP office, the home minister said, "Policemen were injured in crude bomb attack [by BNP]. Why would they carry crude bombs into the party office?"
The home minister also said they will not allow any rallies on the streets.
He urged the BNP leaders to hold a discussion with the Dhaka Metropolitan Police to hold their December 10 Dhaka rally.