People, not PM, to decide whether they go to USA or not
Says Khasru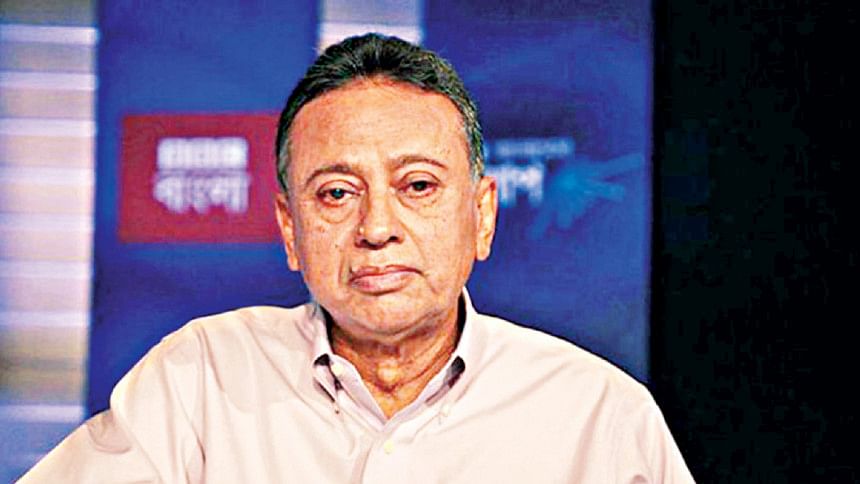 BNP senior leader Amir Khasru Mahmud Chowdhury today said the country's people, not the prime minister, will decide whether they will go to the USA or not.
"It is her (PM's) personal matter whether she will go to any particular country or not. It's also a matter of their decision whether the 17 crore people of Bangladesh will go to that country or not," he said.
Talking to reporters after a meeting with Japanese Ambassador to Bangladesh Iwama Kiminori at BNP chairperson's Gulshan office, Khosru also said the people of Bangladesh will decide whether they will go to the USA for their personal, business, professional, family, and educational purposes.
"The prime minister can't take a decision in this regard," Khosru, also the chairman of BNP's foreign affairs committee, observed.
Earlier, yesterday, Prime Minister Sheikh Hasina said it does not matter at all if someone does not go to the USA crossing the Atlantic Ocean on a 20-hour-plane journey.
"There are other oceans and other continents in the world and we'll make friends with those continents crossing the other oceans. Our economy will be stronger and more developed and vibrant," she added.
The PM also said Bangladesh will run on its own feet and the government will build the country. "We will not be dependent on others, who will not give us visas, who will impose sanctions on us."