One-point demand: BNP brings out mass procession in Ctg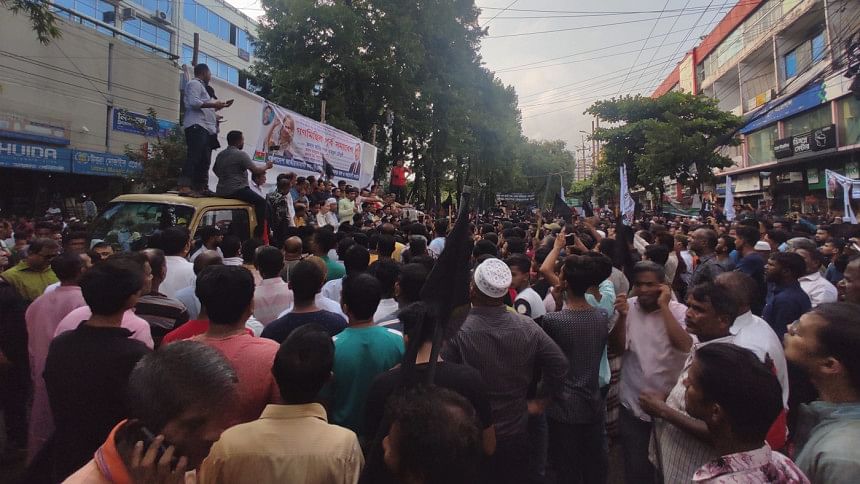 BNP and its associated bodies have brought out a mass procession in Chattogram city to press home their one-point demand -- resignation of the government and holding polls under a non-party caretaker government.
Over 5,000 leaders and activists of the BNP and its other wings brought out the procession in front of its party office in Nasiman Bhaban of Kazir Dewri under Kotwali Police Station around 4:30pm.
BNP's standing committee member Amir Khasru Mahmud Chowdhury is leading the procession, reports our Chattogram correspondent.
The procession will end in the city's Andarkilla area after parading through different streets.
Earlier in the day, thousands of party activists and leaders were seen gathering in front of the party office holding black flags.
Mirza Fakhrul Islam Alamgir, secretary general of BNP, announced the one-point movement from a rally on July 12.