'Oct 28 will be the new Dec 10'
Quader on BNP's grand rally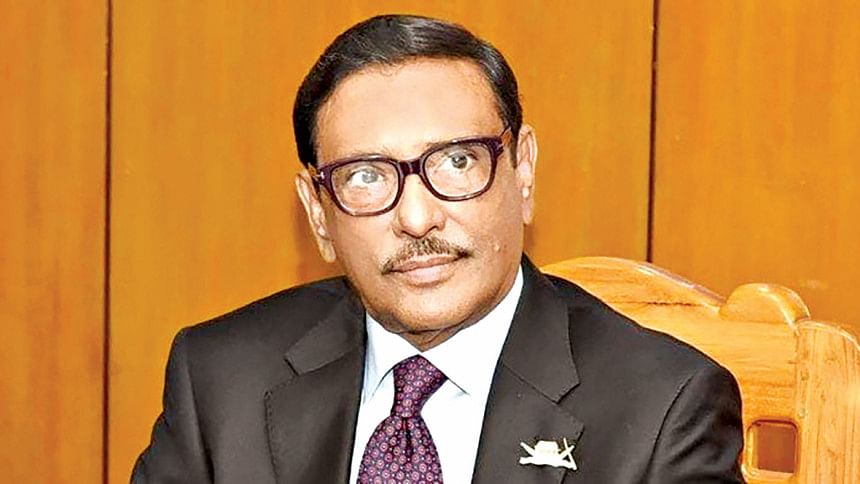 Awami League General Secretary Obaidul Quader yesterday said BNP's October 28 rally in the capital would face a similar outcome like December 10.
Mentionable, after protracted negotiations, the BNP got permission for its last year's December 10 rally in Golapbagh field -- a ground which was not its first choice by any means.
The permission came at the cost of a life, injuries to around 100 people, and arrest of dozens of party stalwarts. Quader mentioned about the rally while talking to journalists following a meeting with the leaders of the Bangladesh Puja Udjapan Parishad in the morning.
He also instructed the party's leaders and activists to ensure the security of puja mandaps and residences of Hindu community during Durga Puja, reports UNB.
"The recent violence in Cumilla has come to the party's attention, and Prime Minister Sheikh Hasina expressed deep concern upon receiving the news. We are investigating the entire situation, and disciplinary measures will be taken against anyone responsible," he said.