No mobile internet at Faridpur ahead of BNP rally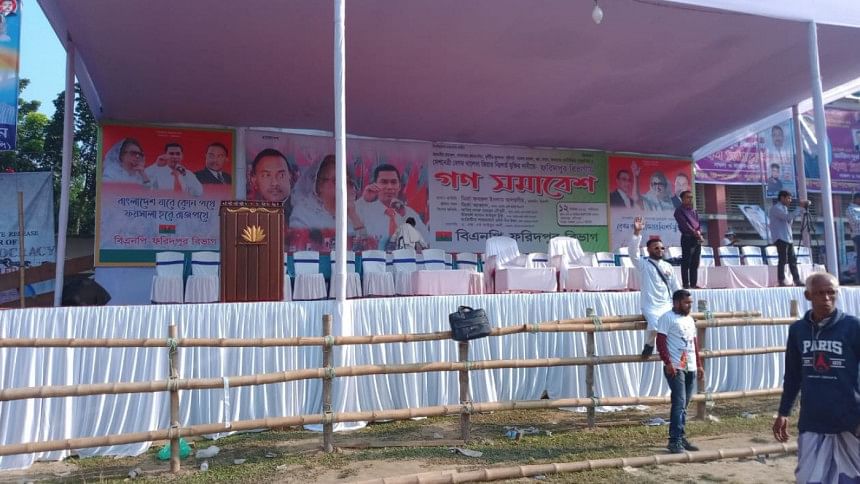 Mobile phone users in Faridpur have claimed they are facing trouble connecting to the internet on their devices since 9:30am, ahead of BNP's divisional mass rally in the district today.
Sources at the telecom operators said Bangladesh Telecommunication Regulatory Commission (BTRC) has directed them to keep the 3G and 4G data services shut in Faridpur district from 9:30am to 8:00pm today.
The 3G and 4G technologies provide mobile internet services while 2G voice calls. 2G service has been kept operational in the area, enabling the users to make voice calls.
Although Faridpur is almost cut off from the rest of the country due to transport strikes, BNP leaders and activists kept pouring into the divisional city for the second straight day to join today's rally.
Earlier, the mobile internet users faced disruption in getting services for around five hours in Khulna City corporation area on October 22 and for 10 hours in Barishal City corporation area on November 5 centring BNP rallies.