'No democracy in country'
Alleges Fakhrul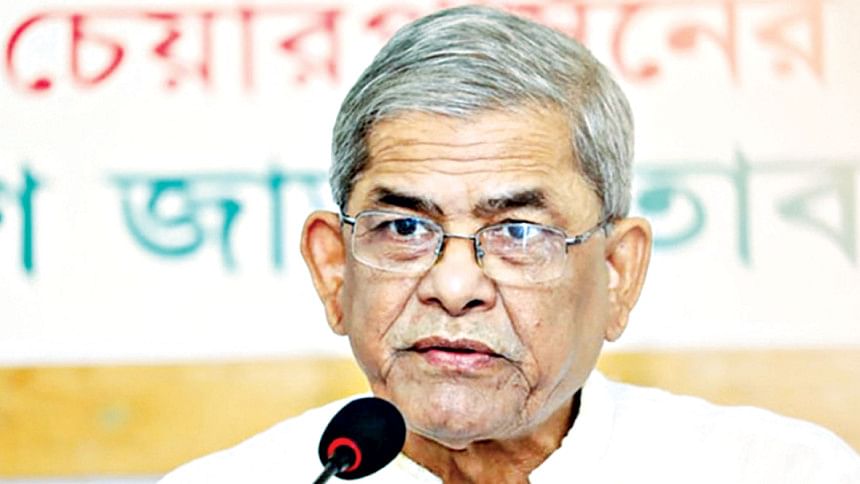 BNP yesterday alleged that the government has created a "dreadful" situation in the country by "obliterating democracy".
"There is no democracy, independence of judiciary, freedom of expression and freedom of press. Killing, abduction and repression is going on. A dreadful situation is prevailing in the country…," said party secretary general Mirza Fakhrul Islam Alamgir.
Placing a wreath at the party founder Ziaur Rahman's grave to mark "National Revolution and
Solidarity Day", the BNP leader urged all the political parties and organisations to get united to oust the "fascist" government from office.
"We will wage movements to establish a democratic country," he said.
On this day in 1975, the then army chief Ziaur Rahman was released from captivity through a civil-military "uprising".
When BNP celebrate November 7 as National Revolution and Solidarity Day, the ruling Awami League and its front organisations consider it as the day of "Killing of Freedom Fighters".
Jatiya Samajtantrik Dal (JSD-Rob) observes it as the day of the "Civil-Military Revolution Day".