Next election will be free, credible: Quader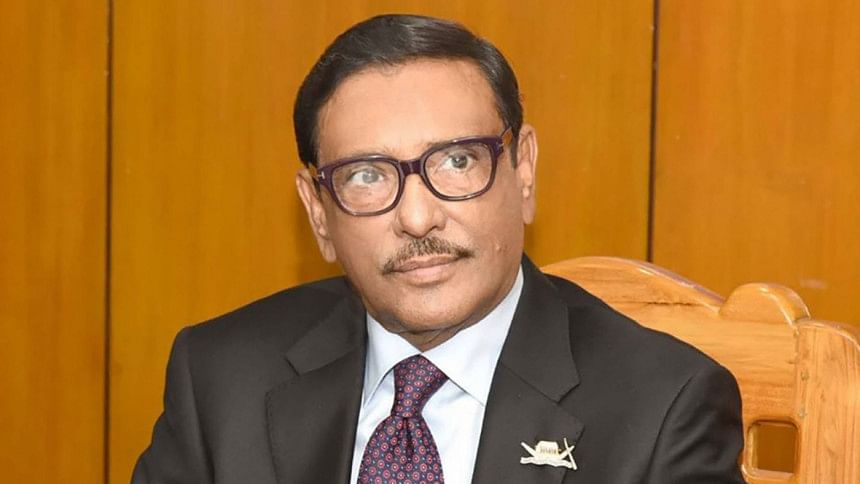 Awami League General Secretary Obaidul Quader today assured that the next general election will be held in free and credible manner and urged all registered political parties to participate the election.
He also said the next election will be held using electronic voting machines (EVMs).
Talking to reporters at his Secretariat office, Quader, also the road transport and bridges minister, said they want a strong opposition in parliament and called upon opposition BNP to come to election.
"If BNP does not participate in the next parliamentary elections, the party will face existential crisis. So, the party will come to the election to sustain."Joining election is BNP's right, not a scope, Quader added.
"Our leader Sheikh Hasina at a meeting clearly said she wants participation of all registered political parties in next national elections."
About election, the AL leader said the government will fully cooperate the Election Commission to hold a free and fair elections. The Election Commission will remain neutral, he continued.
Referring AL's national council, Quader said the tenure of the existing committee will expire coming December and the next council will be held in the month of victory.
Conferences of all grassroots units will be completed before AL's national council, the AL leader added.
Citing party president's direction, he said party leaders were asked to take preparation for national conference as well as parliamentary polls.
"Our leader already asked to prepare party manifesto by updating the existing one."