Murad's effigy burnt in Jamalpur village home, locals distribute sweets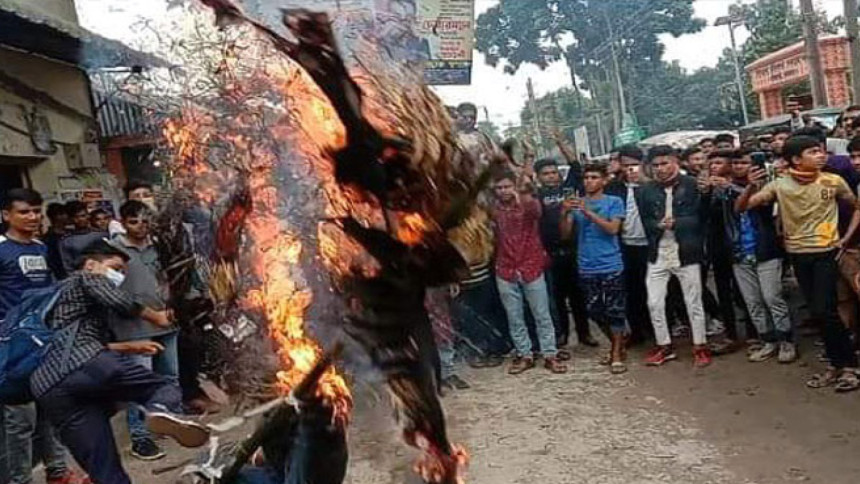 Hearing that Prime Minister Sheikh Hasina asked State Minister for Information and Broadcasting, Dr Murad Hassan, to step down from his post, people in Jamalpur's Sarishabari upazila brought out joyous processions and distributed sweets today.
Some people also burnt effigy of Murad, a lawmaker from Jamalpur-4 constituency, at Muktijoddha Chottor in the upazila, reports our Mymensingh correspondent.
The prime minister had asked the state minister to resign by today for his offensive and derogatory remarks that sparked waves of criticism.
Complying with the PM's order, Murad has submitted his letter of resignation from the Cabinet today.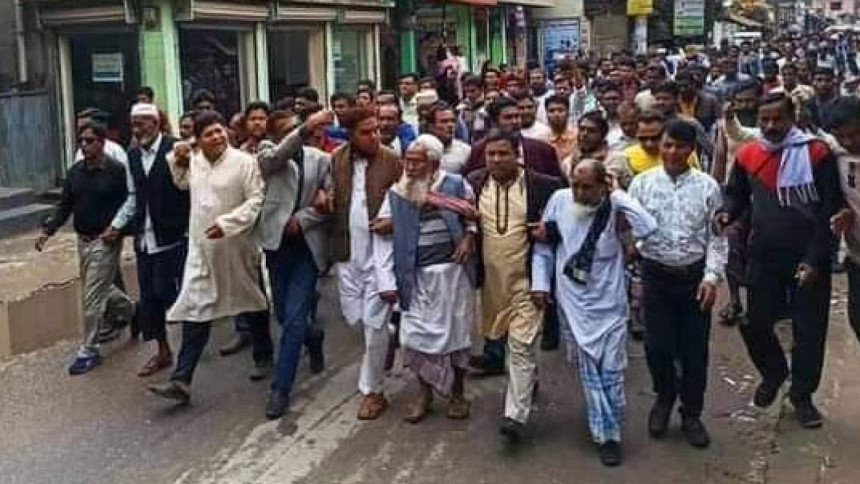 Soon after the news spread, followers of Murad left the area. On the other hand, locals started gathering at shops to watch television news on the development.
Murad is also the health affairs secretary of the district unit of Awami League.
A section of leaders of local AL and its front organisations were seen joining the processions in Sarishabari's Aramnogor, Satpoa, Jhalupara areas today.
Last night, locals gathered at Tarakandi Shaheed Minar and brought out separate processions in the locality, Md Rafiqul Islam, organising secretary of Sarishabari upazila AL, said last night.
Locals alleged that Murad used to misbehave with people.
District AL President, Advocate Baki Billah said the Al leaders appreciated the "timely decision" of Sheikh Hasina.