Mobile internet 'slows down' in Cumilla
Complain BNP activists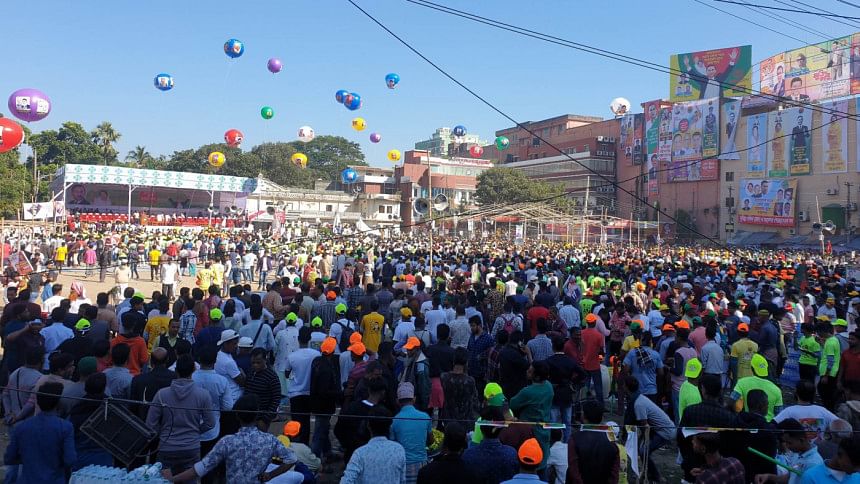 Many BNP activists, who came to join the party's divisional rally in Cumilla, complained of slow internet on their mobile phones in and around the venue since today morning.
A number of journalists covering the event at Cumilla Town Hall also made similar complaints.
Sanaul Haque Khandaker, a former member of Comilla North district BNP, who arrived at the rally venue from Daudkandi, told The Daily Star, "I am not getting internet on my mobile phone at the rally venue. I wanted to go live on Facebook from the venue. But it was not possible due to slow speed of internet."
Talking to this newspaper, a correspondent of private TV station DBC, said, "I'm facing difficulties in covering the event as mobile internet has been slow since this morning."
Contacted, Mohiuddin Ahmed, vice chairman of Bangladesh Telecommunication Regulatory Commission, said they do not have any specific information about consumers facing troubles in using mobile internet services in Cumilla.
"Sometimes, such problems can crop up due to technical issues and also huge gathering in a certain area", he added.