Media resorts to self-censorship because of govt: Fakhrul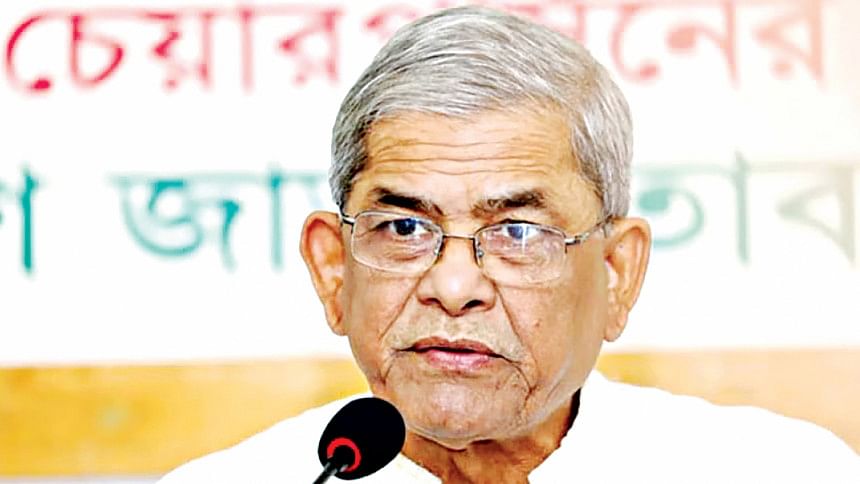 BNP Secretary General Mirza Fakhrul Islam Alamgir yesterday alleged that because of the current government's fascist attitude, journalists feel impelled to resort to self-censorship.
He voiced his concerns over the state of democracy and freedom of the press in Bangladesh, saying, "It's a shame, and it hurts to see some media personalities and owners speaking in favour of this terrible government."
He was addressing the golden jubilee celebration organised by a faction of Dhaka Union of Journalists (DUJ) at Jatiya Press Club in the afternoon.
Fakhrul also said, "Today the media is divided. On one hand, there are beneficiaries of this dreadful government, and on the other, some are struggling to reinstate democracy and freedom of speech... Many of them do not have jobs today, and many media outlets are closed for the 'crime' of telling the truth."
He criticised the government, saying, "The state is no longer a state. It has now become a factory of suffering. They have destroyed the soul of Bangladesh."
"Today, national leader Khaleda Zia is seriously ill, and Tarique Rahman is leading from exile. Let's remove this monstrous government and establish a democratic state," the BNP leader added.