Khulna rally: BNP men come under 'AL attack' in Jhenidah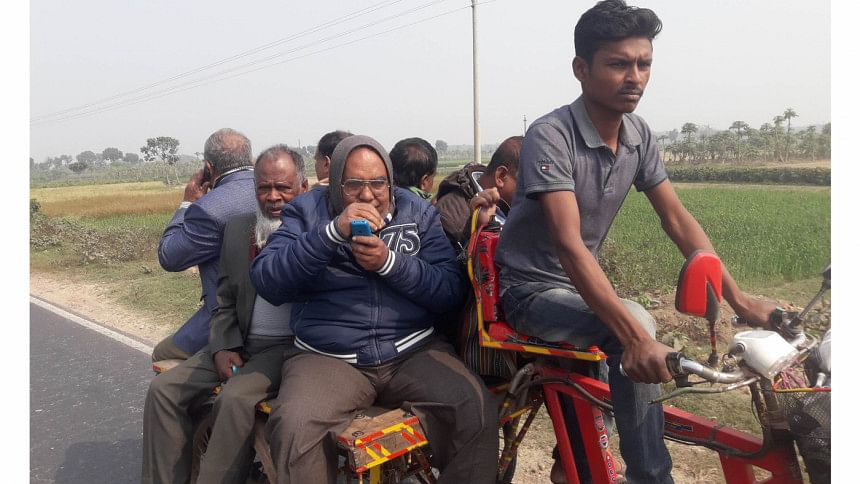 BNP leaders and activists alleged that they were beaten up by Awami League men in Jhenidah's Kaliganj upazila while they were on their way to attend the divisional rally in Khulna this morning.
The AL men also vandalised the buses and microbuses, carrying them, at Barabazar around 10:30am, they alleged.
Abdus Shukur, a BNP activist, said they left Daulatpur of Kushtia in 12 buses and 10 microbuses to attend the BNP rally in Khulna.
A group of AL men stopped them at Barabazar putting barricade on the road, reports our Jhenidah correspondent quoting Shukur.
Around 50 people then beat up the BNP leaders and activists and vandalised their buses and microbuses. A number of people were injured in the attack and were admitted to a local clinic.
Belal Hossain, a former chairman of Daulatpur, said a group of 50 people carrying sticks and sharp weapons attacked the vehicles when 800 BNP leaders and activists were going to Khulna rally by buses and microbuses.
When he got off the bus to talk to them, he also got beaten up, Belal said.
Talking to the reporter, he said he would join the Khulna rally at any cost.
Sub-inspector Hayat Mahmud of Barbazar Police Camp said he received reports of chaos among passengers at Barabazar bus stand. But he did not know whether they were BNP activists, the SI said.
Despite repeated attempts, Kaliganj Police Station Officer-in-Charge Abdur Rahim Molya could not be contacted for comments.