BNP leaders, activists facing obstacle on roads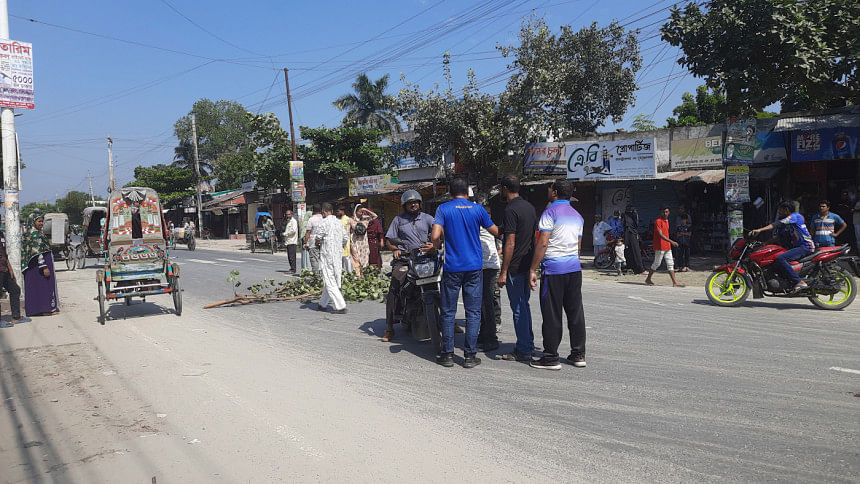 BNP leaders and activists have been facing obstacle on roads on their way to the venue in Khulna where the party is scheduled to hold a public divisional rally this afternoon.
Local Awami League leaders and activists were seen blocking Goalkhali intersection of Khulna to bar BNP men from joining the rally, our local correspondent reports from the spot.
Every transportation including motorcycle, private cars and battery-run auto-rickshaws are being stopped and questioned.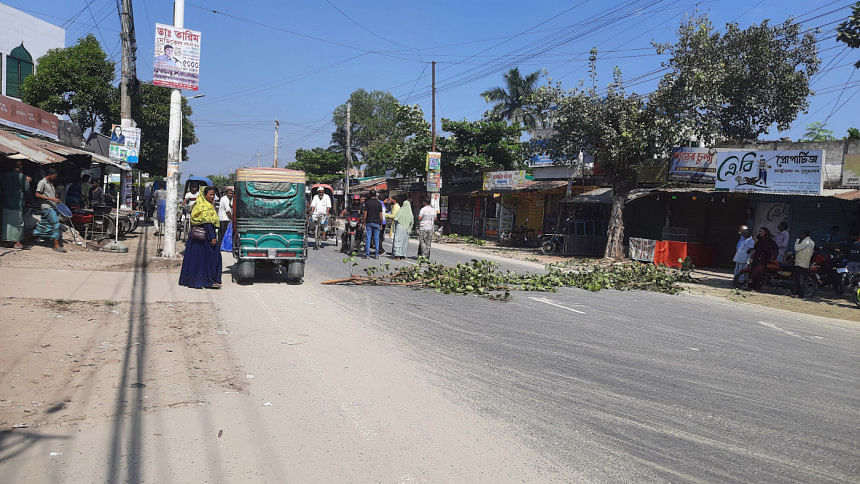 Some are also been asked to take a U-turn from the intersection.
A group of activists and leaders of AL obstructed traffic by putting branches of Banyan tree on Goalkhali intersection.
They also forcibly snatched the mobile phone of The Daily Star's district correspondent and removed all the photos taken there.
Later, a woman activist of AL yelled at the correspondent and said he should be detained and hand over to the police.
The incident happened when a police patrol car of Khalishpur Police Station was parked just next to the spot.
AL leaders and activists reportedly occupied some major roads in the city like Khulna-Jashore Highway, Phulbarigate Road, Daulatpur Road, Goalkhali Intersection, Boyra Bazar Road, and Polytechnic College Gate Road.
Shafiqul Alam Tuhin, member secretary of Khulna Metropolitan BNP, said, "We have been obstructed in various ways since yesterday. Today, in the presence of the police, Awami League men are obstructing our leaders and activists by stopping vehicles.
Khulna Metropolitan AL General Secretary Md Babul Rana told The Daily Star, "Our leaders and activists have been asked (by the party leaders) that the rally should be held peacefully, and that they do not create any obstacles."
When asked about obstacle, Khulna Metropolitan Police Commissioner Md Masudur Rahman Bhuiyan said, "I have toured the whole city. I haven't seen anything like that. There is no obstruction from the police either. No group of people are doing this."
"If this has occurred, it's possible that the local traffic police are checking the vehicles. Perhaps they're controlling the traffic," he added.