Khaleda gets permanent bail in Cumilla arson case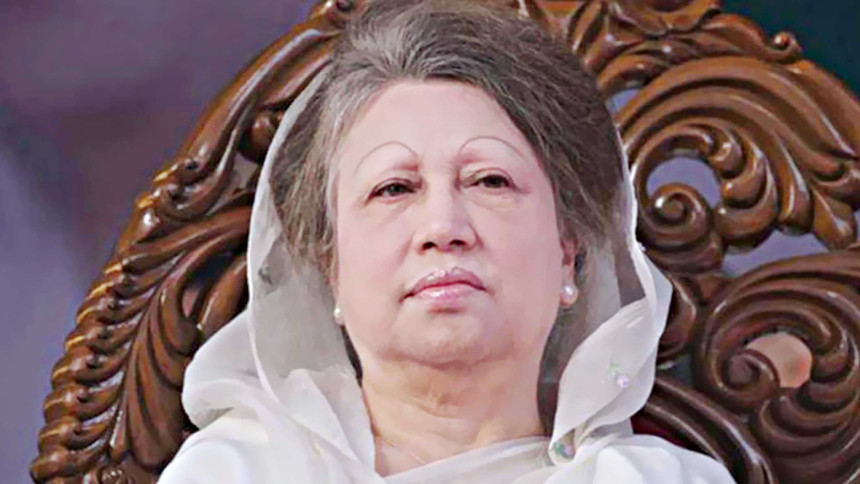 The High Court has granted permanent bail to BNP Chairperson Khaleda Zia in the Cumilla arson case.
The bench of Justice Justice Jahangir Hossain Selim and Justice SM Mozibur Rahman passed the order after hearing a rule on Monday.
Police filed the case with Chauddagram Police Station on January 24, 2015, following an anti-government agitation.
In 2019, the HC had granted ad-interim bail to the BNP chief and issued the rule asking the state why she should not be granted permanent bail in this case.
Khaleda's lawyer Kayser Kamal said she is accused in 37 criminal cases and on bail in 35 of them. She is convicted in two more cases.
The BNP chairperson will get bail and acquittal in all 37 cases if the law can take its course and if any external interference is not made in the case proceedings, he added.
Deputy Attorney General Sarwar Hossain Bappy said the HC granted permanent bail to Khaleda as she did not misuse her ad-interim bail.
Khaleda landed in jail on February 8, 2017, after being sentenced to five years imprisonment by a special court in Dhaka in the Zia Orphanage Trust graft case.
On October 30 the following year, the HC enhanced her punishment to 10 years after dismissing her appeal in the case.
The former prime minister was convicted by another special court in Dhaka in the Zia Charitable Trust corruption case on October 29, 2018. She was sentenced to seven years' rigorous imprisonment by the court.
Khaleda was freed from jail on March 25, 2020, after the government suspended her jail sentence for six months.
She walked out of jail at a time when the world was hit by the Covid-19 pandemic.