Japanese envoy meets Fakhrul at BNP chairperson's office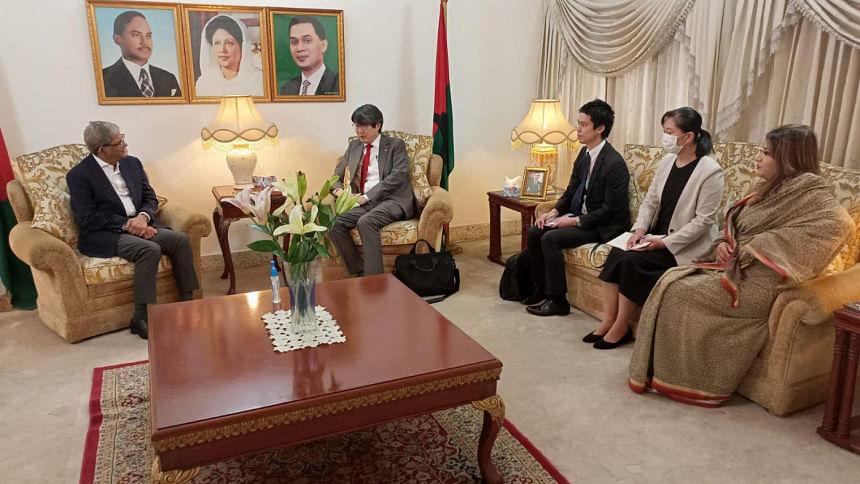 Japanese Ambassador to Bangladesh Iwama Kiminori this morning met BNP Secretary General Mirza Fakhrul Islam Alamgir.
The ambassador met Fakhrul at the BNP chairperson's Gulshan office around 10:30am, said Shairul Kabir Khan, member of BNP chairperson's media wing.
BNP standing committee member Amir Khasru Mahmud Chowdhury, BNP Organising Secretary and member of the Committee on International Relations Shama Obaid, and first political secretary to the Embassy of Japan Ms Igai, were also present.