"India, Pakistan, US lauded govt on Padma Bridge opening, but BNP couldn't"
Information Minister says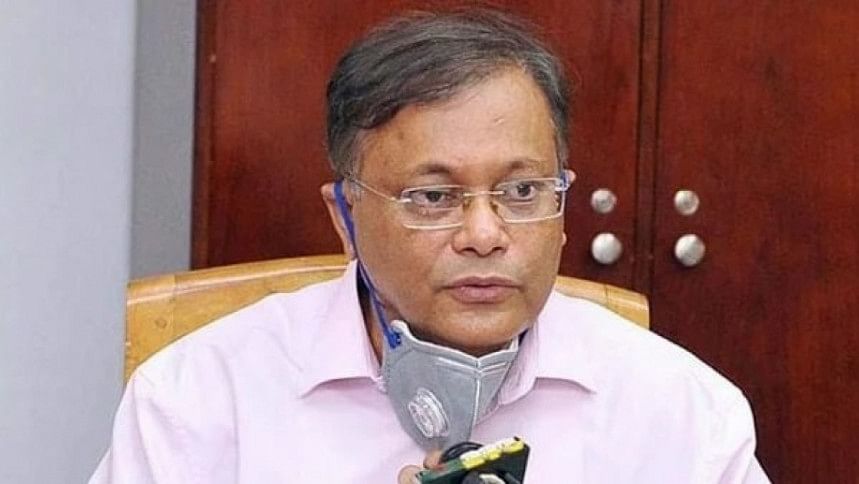 Information and Broadcasting Minister Dr Hasan Mahmud today (June 26, 2022) said India, the US and even Pakistan extended greetings to the government as Bangladesh opened the biggest self-financed Padma Bridge, yet BNP could not.
"Though all Bangladeshis at home and abroad are happy at the Padma Bridge opening, BNP leaders couldn't be happy… This indicates that they hatched conspiracy against Padma Bridge," he said.
He said Padma Bridge has been built for all and those who failed to appreciate this feat will also use the bridge.
Hasan, also Awami League Joint General Secretary, said these while exchanging views with journalists at the Secretariat.
He extended thanks to journalists for presenting the auspicious occasion of Padma Bridge opening to people all over the country and the world.
Different international media covered the grand opening ceremony and Padma Bridge was depicted as the symbol of capacity and pride of the nation. "This pride is for all of us."
"Our journalist friends, every television channel and newspaper made series of reports on Padma Bridge opening since the beginning of June and they portrayed emotions and enthusiasm of the nation. Thanks to all media persons," he said.