"If anything happens to Hasina, Bangladesh won't be livable"
Shamim Osman says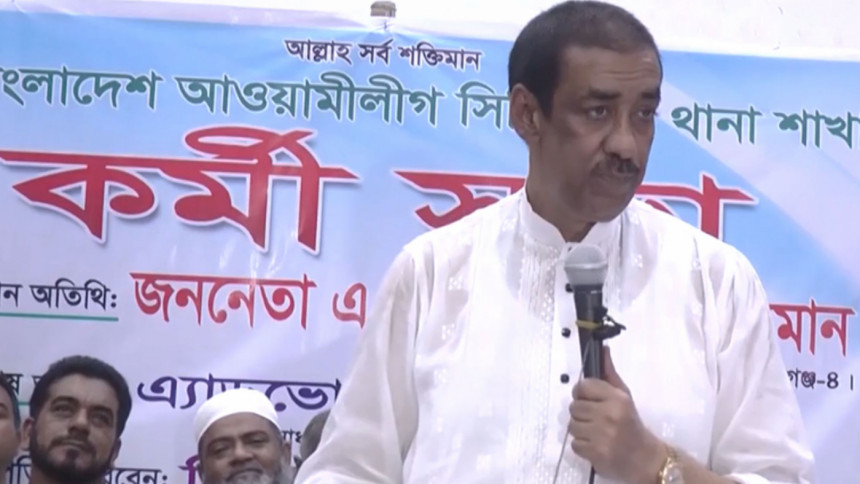 Urging Awami League leaders and activists to remain united, lawmaker Shamim Osman today (August 23, 2022) said the country will not be livable if anything happens to Prime Minister and party president Sheikh Hasina.
Shamim Osman said this while attending a meeting of Siddhirganj Thana Awami League in Narayanganj's Sabujbagh area this morning.
"Those who killed Father of the Nation Bangabandhu Sheikh Mujibur Rahman, those who carried out the August 21 grenade attack, burnt people to death in the name of politics, bombed entire Bangladesh, brought weapons into the country, entered the court and killed the judge, killed journalists…  We need to practice democracy with them?
"A game is on in the country. Don't take my words lightly…  Attempts are on to destroy the country. They could not accept the independence of Bangladesh… If anything happens to Sheikh Hasina, this country will no longer be livable," he said.
"The biggest blow could come to Bangladesh, the biggest conspiracy as well. I want to say, we have tolerated for long but not anymore… Sheikh Hasina will remain in power and she will return to power through the coming elections," he added.