This govt will be forced to step down
Mirza Abbas tells BNP rally in Keraniganj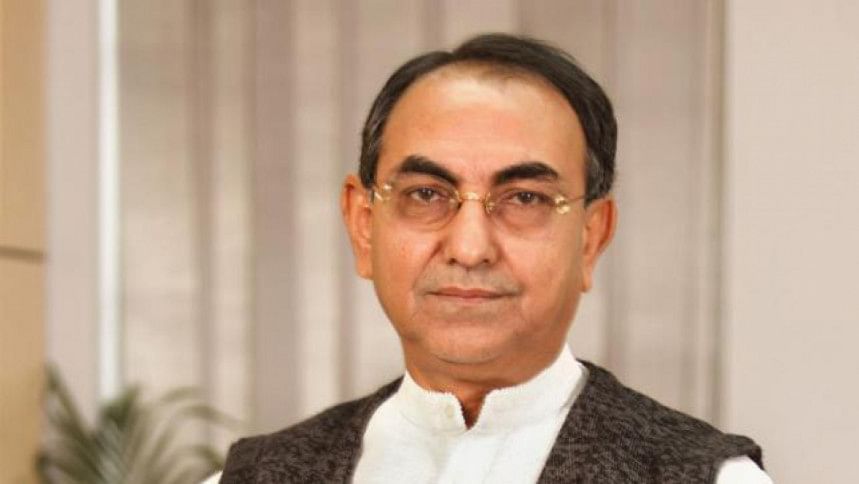 BNP standing committee member Mirza Abbas yesterday urged people to get ready to oust the government from power through movement in the coming days.
Addressing a rally in Keraniganj, on the outskirts of the capital, the BNP leader said he was there to ask the residents of Keraniganj to join its ongoing one-point movement demanding the resignation of the Awami League government.
"We will create such a situation across the country that this government will be forced to step down. Prepare yourselves for that day," said Abbas while speaking at the rally ahead of a procession in front of party's Jinjira office.
The rally, organised by Dhaka district BNP, began around 3:00pm with offering of prayers for the quick recovery of BNP Chairperson Khaleda Zia.
From 2:00pm, BNP leaders and activists started gathering at the venue in small processions.
Speaking as the chief guest at the rally, Abbas called upon the government to stop the oppression of the people.
Pointing to the comment made by a deputy commissioner that the BNP cannot be handed over power, Abbas said, "Who are you to say this? The people will decide."
He alleged that the government damaged the electoral system.
"Why is the Awami League government now afraid to hold elections under the caretaker government? Because they will be defeated."
Criticising Prime Minister Sheikh Hasina, Abdus Salam, convener of BNP's Dhaka (south) city unit, said, "Just a few days ago, she said she won't go to America, but she is now there."
He said if the BNP comes to power, Hasina will be accused in hundreds of cases and she will have to stay in jail.
Claiming that the government is afraid of sending Khaleda abroad for better treatment, Salam said, "The negligence in her treatment will be exposed if she goes abroad."
The BNP held another rally in Gazipur's Tongi yesterday.
Speaking at the event, BNP standing committee member Amir Khasru Mahmud Chowdhury said, "Our one-point movement is progressing towards a successful ending."
Gayeshwar Chandra Roy, another party standing committee member, said they will continue their movement until Hasina resigns.