Govt trying to implicate BNP in Cumilla incident: Fakhrul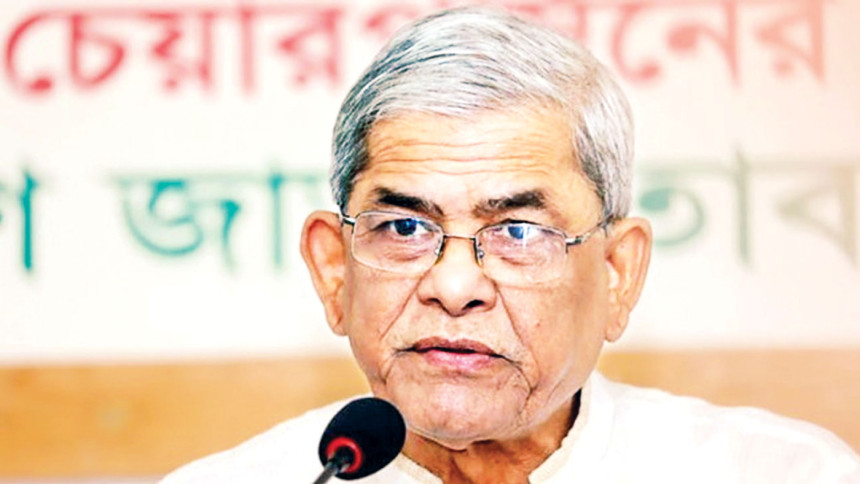 BNP today alleged that the government was trying to implicate BNP in the Cumilla incident of reportedly "demeaning the Holy Quran".
The party's Secretary General Mirza Fahkrul Islam Alamgir accused the ruling Awami League for the recent incidents in Cumilla and other parts of the country.
"Not just this time but whenever any incident takes place, the government tries to implicate BNP over those incidents. It is rather Awami League that is behind these incidents," he said at a press conference at party's Nayapaltan headquarters.
"The government's agents placed the Quran in the puja mandap of Cumilla," he alleged.
The BNP leader further said all criminals involved in Cumilla and Noakhali puja mandap vandalism are ruling party men.
He alleged that the ruling party is behind the communal attacks in different places of the country in a bid to stay in the office.
"Without ensuring security in the temples, the government is trying to achieve political mileage through those incidents," he alleged.
Regarding the audio-clip of BNP leader Amanullah Aman that spread on social media, Fakhrul said a vested quarter with support from the government is behind such heinous acts.
"When people of the country are suffering due to price hike of daily essentials, the government is trying to divert the peoples' attention through these incidents," he added.
Criticising law enforcers' role, the BNP leader said, "These incidents took place due to the callousness of law enforcers. They played the role of silent spectators. Whenever Awami League comes to power, people of the Hindu community people come under attack."
The party's standing committee member Goyeshwar Chandra Roy said the ruling party is behind the recent attacks on the temples.