Government celebrating, keeping flood victims hungry
Alleges Fakhrul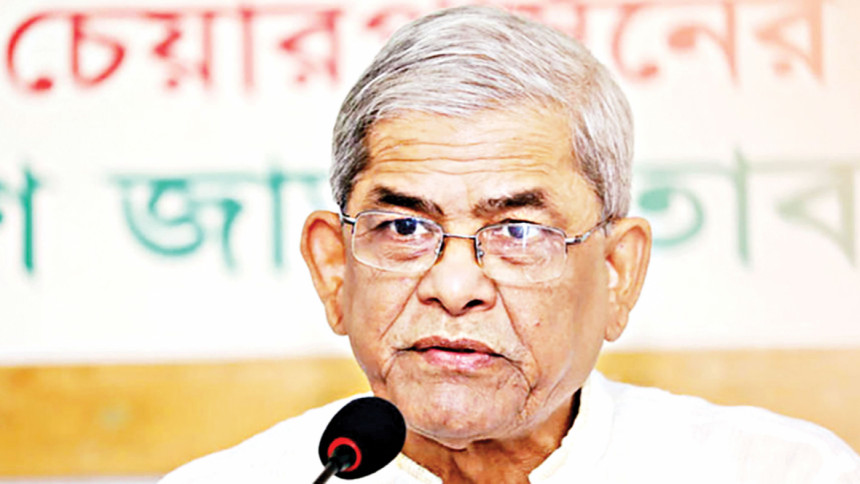 The government is indulging in Padma Bridge's celebration by keeping lakhs of flood victims hungry, alleged BNP secretary general Mirza Fakhrul Islam Alamgir yesterday.
"Our people are starving and not getting treatment in flood-affected areas, but they [govt] are occupied with Padma Bridge's inauguration festival," he said.
The BNP leader made the remarks while distributing relief materials among flood-affected people on the premises of Khazar Mokam High School in Sylhet's Jaintiapur upazila.
Fakhrul claimed that the government allocated only Tk 60 lakh for 30 lakh flood victims in Sylhet, while hundreds of crores of taka are being spent on the inauguration programme of Padma Bridge.
"People are being washed away by the floods, not getting food and treatment. But the government is paying no attention to it," Fakhrul said.
Fakhrul along with BNP standing committee member Iqbal Hasan Mahmud Tuku reached Sylhet from Dhaka by road at noon to witness the flood situation and distribute relief materials.