Ganatantra Mancha calls for countrywide march on Feb 11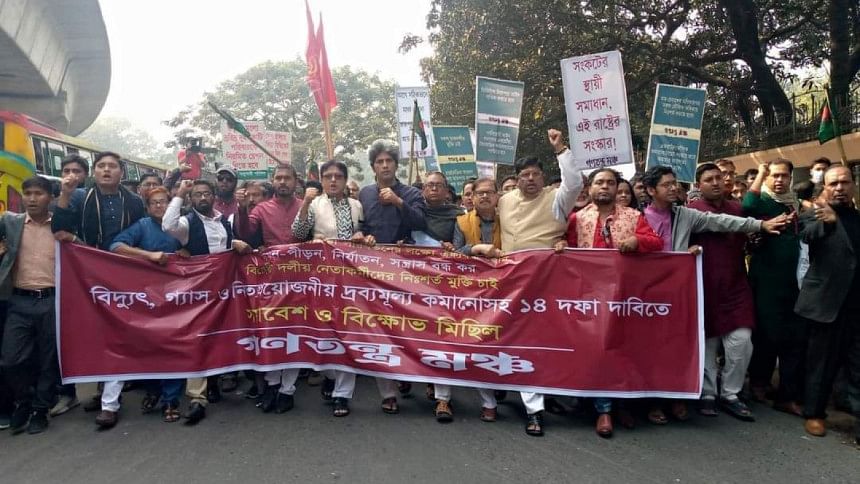 Ganatantra Mancha, an alliance of seven political parties, has announced a march and mass campaign programme across the country on February 11 to press home their 14-point demand, including the resignation of the Awami League government.
Saiful Haque, general secretary of Bangladesh-er Biplobi Workers Party, announced the fresh programmes as part of the ongoing simultaneous movement at a rally in front of Jatiya Press Club today.
"We announce a nationwide march and mass campaign programme on February 11, to realise our 14-point demand, including protection of voting rights, restoration of democratic rights, the resignation of this government, holding an acceptable election under a non-partisan interim government and reduction of prices of power, gas, and daily essentials," he said.
Apart from Ganatantra Mancha, Saiful hoped that BNP and other opposition parties and alliances will also announce the same programme from their respective positions.
In Dhaka, he said Ganatantra Mancha will start march from Mirpur-12 at 10:00am towards Motijhleel via Farmgate, Shahbagh, and Paltan.
At the same time, Saiful said their alliance will observe a similar programme at the district and divisional levels all over the country.