Gaibandha-5 By-Polls: AL's Ripon wins amid low turnout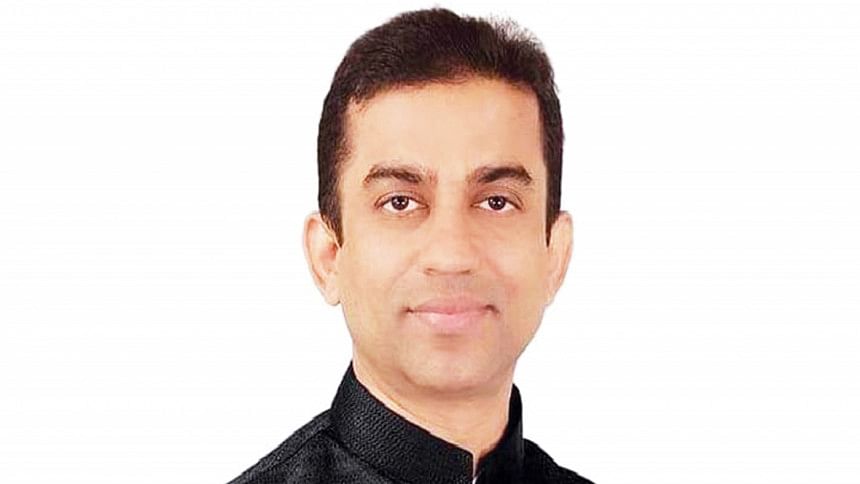 Ruling Awami League-backed candidate Mahmud Hasan Ripon unofficially won the by-polls to Gaibandha-5 (Fulchhari and Saghata) constituency.
He defeated his rival Jatiya Party candidate AHM Golam Shaheed Ranju bagging 76,015 votes. Ranju got 43,959 votes.
The Election Commission office in Gaibandha announced results of 140 centres out of 145 till 12:30am today.
The re-polling was held largely peacefully yesterday, but the voter turnout was very low.
Lack of people's interest and the cold weather were the major reasons for low presence of voters, claimed locals.
This correspondent went to over a dozen polling centres and found voters' presence to be thin.
About 50 people were seen in a queue at Bharatkhali Government Primary School centre in Saghata upazila around noon.
The number of voters there was 3,306. Of them, only people 500 voted until then, said polling officials there.
A few yards away at Kukrarhat Government Primary School centre, the situation was almost similar. Only 110 out of the 2,505 voters cast their ballots around that time.
At Kazi Azahar Ali Government Model High School centre in the same upazila, no voters were seen around 4:00pm.
Presiding Officer Rafiquzzaman said around 38 percent voters exercised their franchise till then.
Almost similar situation was prevailing in most of the polling centres.
"Bone-chilling cold gripped our area. People don't come out of home during such inclement weather. Furthermore, many males of our locality are now in other districts for work. That is why the voter turnout is so low," said Solaiman Miah, 62, of Paschim Chalua village in Fulchhari upazila.
"We think the election result is fixed beforehand. The election is an eyewash for people. So, we don't have much interest in it," said Mostafizur Rahman, 45, of Udakhali village in the same upazila.
Voting, which started at 8:30am and continued till 4:30pm without interruptions, was done through EVMs.
In some areas, ruling Awami League men were seen trying to influence voters.
Around a dozen AL men, who were standing near the entrance to Kazi Azahar Ali Government Model High School centre in Saghata upazila, were seen trying to influence voters.
Similar situation was noticed near Napiter Para Government Primary School in Fulchhari and Kachua Government Primary School in Saghata.
Talking to The Daily Star, Jatiya Party candidate Golam Shaheed Ranju alleged that his supporters were intimidated by AL men in several polling centres.
Four candidates were in the race.
The parliamentary seat of Gaibandha-5 fell vacant after lawmaker and deputy speaker Fazle Rabbi Miah died on July 22.
The by-elections were held on October 12 last year. But the Election Commission in the afternoon that day suspended the polls, saying that the situation went "out of control" due to widespread electoral irregularities.
Meanwhile, Chief Election Commissioner Kazi Habibul Awal yesterday said the by-polls were held in a fair, disciplined and peaceful manner.
"Considering the overall atmosphere, it has been a successful election. There was no delay in casting votes through EVMs. No complaint was filed," he told reporters at the Nirbachan Bhaban in the capital's Agargaon.
"Around 35 percent votes were cast," he said, adding that the ongoing cold spell may be a reason for the low turnout.