CASE OVER NAYAPALTAN CLASH
Fakhrul, Abbas shown arrested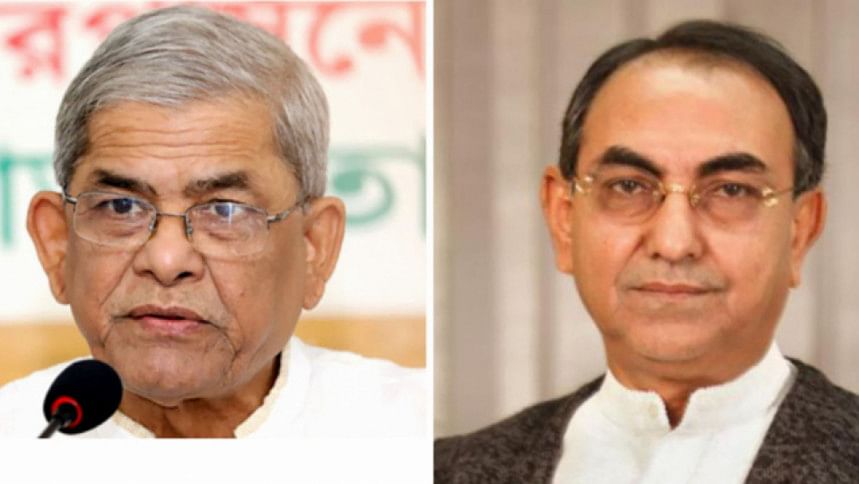 BNP Secretary General Mirza Fakhrul Islam Alamgir and the party's Standing Committee Member Mirza Abbas were shown arrested in a case over Wednesday's clash between BNP men and police at Nayapaltan.
The two BNP leaders were shown arrested on the charges of provoking party members to launch an attack on police in Nayapaltan area, DB chief Harun-Or-Rashid told reporters in front of DB office today.
They will be produced before a Dhaka court later in the day, said Harun, additional commissioner of Dhaka Metropolitan Police.
The case was filed with Paltan Police Station on Thursday.
Earlier, Fakhrul and Abbas had been brought to the DB office for questioning over the Nayapaltan incident in which, according to the DMP, around 50 police personnel were injured.