Fakhrul, Abbas can't get out of jail till Jan 8: SC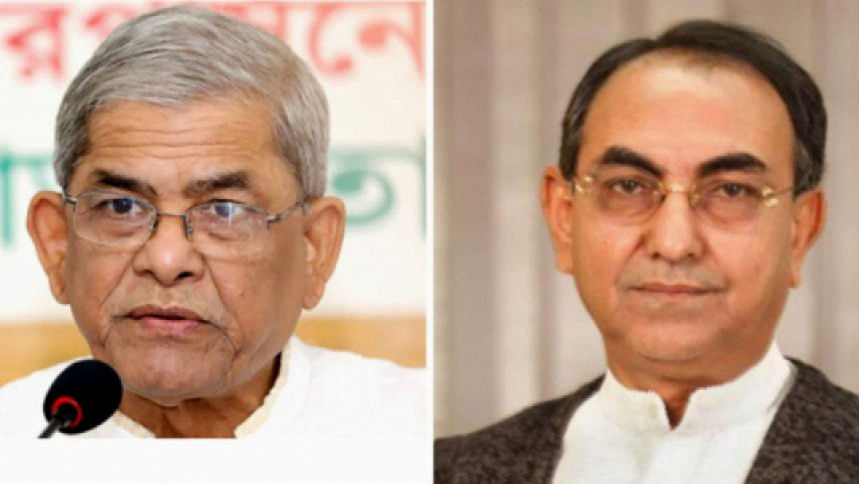 The chamber judge of the Supreme Court today refused to stay a High Court order that granted bail to BNP leaders Mirza Fakhrul Islam Alamgir and Mirza Abbas in a case filed over Nayapaltan clashes.
Justice Jahangir Hossain Selim, chamber judge of the Appellate Division of the SC, however, ordered the counsels for the BNP leaders not to furnish bail bonds for them before the lower court concerned till January 8.
Justice Jahangir also sent the state's petition to its full bench for a hearing of the matter on January 8.
BNP Secretary General Fakhrul and the party's standing committee member Abbas cannot be released from jail till January 8, Additional Attorney General Mohammad Mehedi Hassan Chowdhury told The Daily Star.
The apex court chamber judge passed the order following a petition filed by the state seeking a stay on the HC's bail order .
Attorney General AM Amin Uddin appeared for the state while senior lawyer Zainul Abedin argued for Fakhrul and Abbas during the hearing of the petition.
The HC yesterday granted six months ad-interim bail to Fakhrul and Abbas and issued a rule asking the state to explain why they should not be granted permanent bail in this case.