EC's helplessness on AL MP's matter proves fair election not possible: BNP MP Harun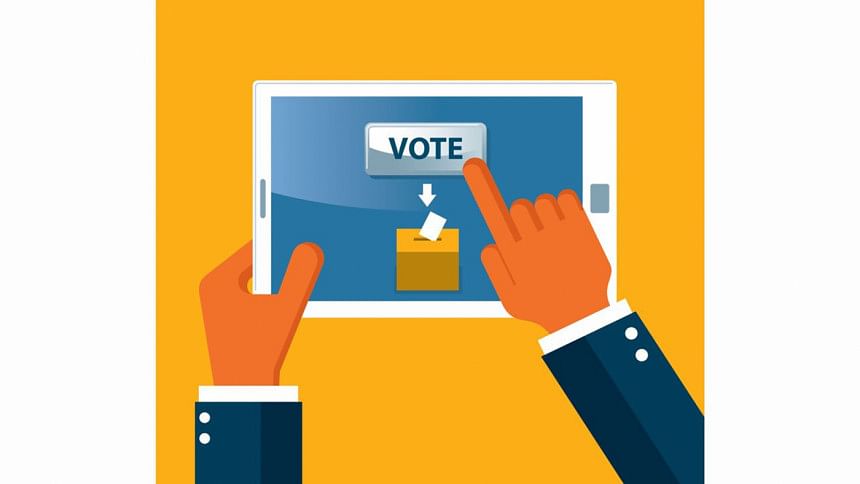 BNP MP Harunur Rashid today in parliament came down heavily on the Election Commission over its helplessness as the ruling party MP from Comilla-6 AKM Bahauddin Bahar did not leave his constituency despite instructions of the commission.
Such expression of helplessness of the EC proved that free and fair elections are not possible under the ruling government, he said while speaking at a general discussion on the supplementary budget for 2021-22 fiscal.
Referring to the additional allocation of Tk 75 crore for EC in the supplementary budget, Harunur said, "Is election taking place in Bangladesh?" There are farce taking place in the name of elections."
Harun said former Chief Election Commissioner KM Nurul Huda recently said that there were some flaws in the electronic voting machines (EVMs) and that EVM's ballot unit could not be brought under technology.
"Why did the former CEC hold hold elections with such flawed EVMs?  He should be brought to justice (for doing this)," Harun also said.
The BNP MP said the former and existing election commissioners, have given a clear picture of the electoral system to the people.
Pointing to widespread irregularities and corruption in the name of e-commerce, Harun said thousands of crores of taka have been looted from the people in the name of e-commerce.
Due to the weakness of financial institutions, police officer Rana fled the country and took shelter in India.
"Why did the government could not bring back Rana to the country from India despite having very good relations with the neighboring country?" He asked.
He demanded that the government brings back all who have fled the country and thus bring back public money.
"The money looted from the state exchequer must be brought back."
He said that Begum Para has been created (in Canada) with the smuggled money from Bangladesh.
Criticising the finance minister, he said, he has given immunity for bringing back those money.