Countering BNP: AL to keep its presence on Dhaka streets today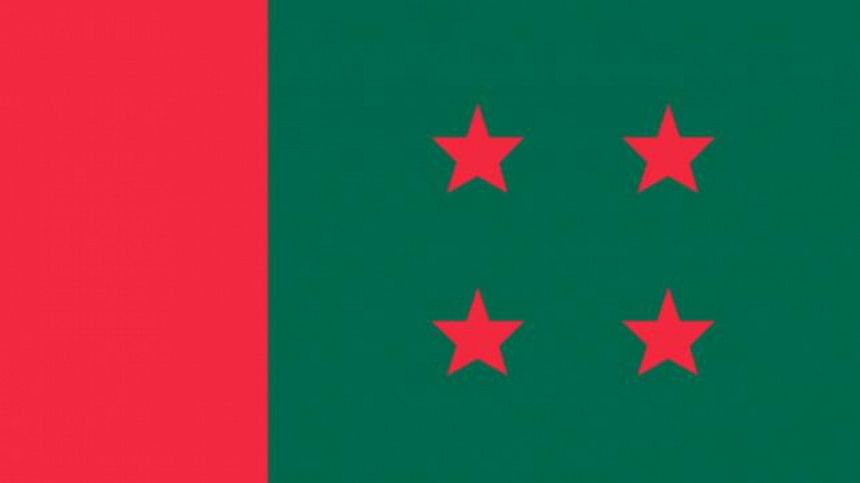 The ruling Awami League men will hold rallies on the thoroughfares of Dhaka and take position at entry points of the capital as the BNP is going to stage its scheduled mass procession today.
The BNP will bring out the procession in front of its Nayapaltan central office to realise the party's 10-point demand, including the resignation of the government and restoration of a election-time caretaker government system.
AL leaders of Dhaka city (south and north) units earlier in meetings instructed their activists to resist the BNP men with an iron hand if they try to incite any of kind violence in the name of the movement.
Riaz Uddin, office secretary of Dhaka city (south) unit AL, said, "We held several meetings and instructed all activists to take position at every major locations from the morning. We will also hold two rallies tomorrow [today]."
The unit would hold the rallies at Jatrabari intersection and in front of AL party office on Bangabandhu Avenue after Juma prayers.
Leaders and activists of the AL unit and different associate bodies and pro-AL organisations would be on the streets of Gulistan, Shahbagh, Ramna, and Jatrabari, party insiders said.
Besides, leaders and activists of Dhaka city (north) unit would take position and hold brief rallies at Uttara, Shyamoli, Gabtoli, Mirpur-10, Farmgate, Mohakhali, and Badda-Rampura.
Senior AL leaders will address the rallies, said a leader of Dhaka north.
Meanwhile, AL General Secretary Obaidul Quader, also road transport and bridges minister, said, "The Awami League will keep a close eye on the day of BNP's mass procession."
In reply to a query at his secretariat office yesterday, he said BNP men would resort to violence in the name of the procession.
Sheikh Bazlur Rahman, president of Dhaka city (north) unit AL, told The Daily Star, "We will monitor them and give them a fitting reply if they try to create any instability."
The party insiders said the AL leadership thinks that the BNP's strategy is to gather a large number of people in their next political programmes.
They also think the BNP could successfully hold their divisional rallies as the AL showed some flexibility. This helped boost the confidence of BNP men, they said.
Wishing anonymity, a senior AL leader told this newspaper that from now on, the ruling party would not give the BNP any scope to hold a programme by gathering a large number of people.