Corrupt people, not AL, running the country
Claims BNP, party leaders allege obstruction during road march in Sylhet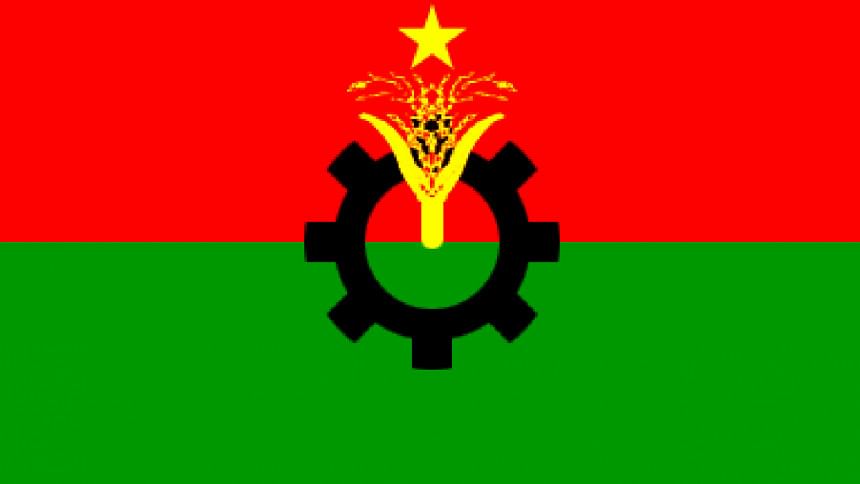 BNP standing committee member Amir Khosru Mahmud Chowdhury has claimed that the country is being run not by the Awami League government, but by corrupt government officials, law enforcers and businesspeople.
The BNP leader said this while speaking at a rally at the Alia Madrasa ground in Sylhet cit yafter the party's Bhairab-Sylhet road march ended yesterday evening.
The opposition party held the 160-km road march to press home its one-point demand -- resignation of the government and general elections under a non-party interim government.
The convoy of the BNP leaders and activists left Bhairab of Kishoreganj district at 11:30am. It reached Sylhet city around 7:45pm via Bishwa Road intersection in Brahmanbaria, Shaistaganj in Habiganj and Sherpur in Moulvibazar.
Addressing the rally at the madrasa ground, Khosru accused the government of taking away the people's voting rights, human rights, freedom of speech and press freedom.
"The incumbent government is trying to weaken the party [BNP] by jailing its leaders and activists by bringing false charges through the judiciary," he said.
Urging the BNP activists to prepare a list of those who "stole votes" in the last two national polls in 2014 and 2018 and keep an eye on them in every village, Khosru said those who were involved in "vote rigging" must be identified. 
"A list of those who stole votes should be prepared. It can include local government officials, Awami League leaders, members of law enforcement agencies and businesspeople."
Meanwhile, BNP leaders and activists alleged that empty buses and trucks were parked at different points on the Dhaka-Sylhet highway to obstruct the convoy of the party men. Traffic police members also did not take any measures to keep the movement of traffic normal, they added.
Hundreds of BNP leaders and activists, carrying posters and banners, took position along the highway in different districts to welcome the convoy.
However, a lesser number of party men joined the Sylhet city rally compared to the Bhairab rally due to rain.
Referring to BNP's one-point movement, BNP standing committee member Gayeshwar Chandra Roy said it was a "do or die" situation for the party.
Speaking at the Sylhet rally, Gayeshwar asked the party leaders and activists, "Will you observe hartals? Do we need to call hartals? Do we need to wage movement?"
The party men responded overwhelmingly in the affirmative.
Gayeshwar said the BNP has not enforced strikes yet, but the party hasn't pledged that it will not call hartals again.
"Due to public demand, we will hold whatever programmes, including hartals and blockades, are needed to unseat the government," he said.