Cops checking mobile phone's photo gallery at check post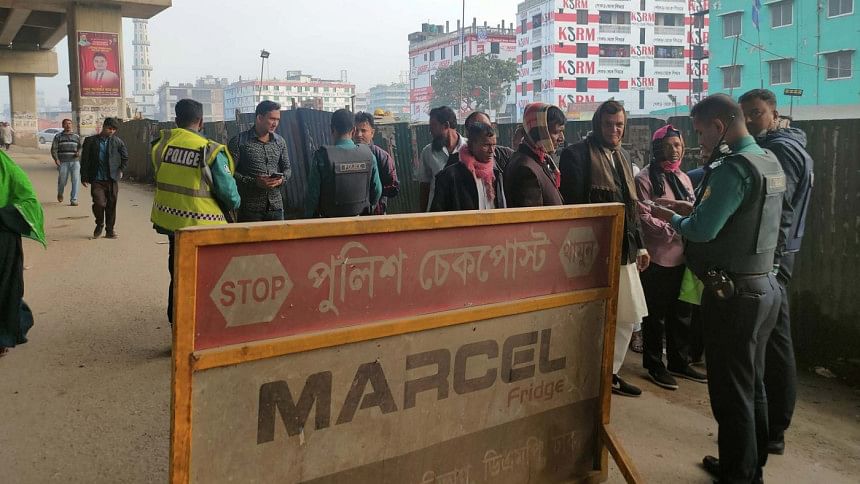 Police at Abdullahpur check post are checking mobile phone's photo gallery before allowing people to enter Dhaka as BNP is set to hold its divisional rally at Golapbagh field this morning.
Pedestrians were also searched and interrogated at the checkpoints.
While visiting the check post around 7:00am, our staff correspondent found that police were taking five people to the North East Police Station after checking their mobile phones.
Rafiqul Islam, a private employee, said, "A policeman stopped me at the check post and then asked me to show my mobile phone. He saw my pictures of my family in the gallery and asked me where I was going? Where is my office?"
"I have to be at work by 8:00am but police have been questioning me for the last 10 minutes."
Awlad Hossain, a local resident, said, "I went out of home without phone in the morning. Then, I was stopped and asked why I don't have a mobile phone."
Asked why they were checking mobile phone, policemen at the check post refused to comment.
No long-distance passenger buses were seen entering Dhaka since morning.