Cases weigh down BNP in north
Over 1,000 party men sued in Rajshahi, Pabna, Rangpur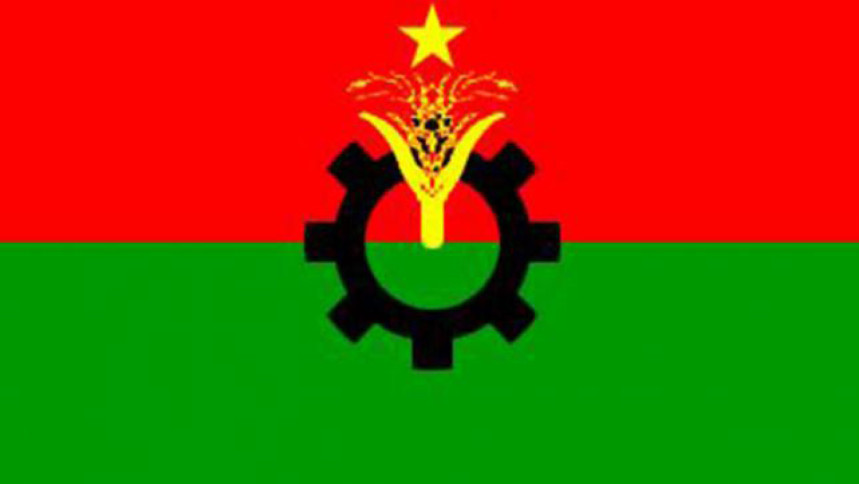 BNP yesterday claimed that false cases have been filed against over a thousand party men with a total of 44 police stations in the Rajshahi division over the past week to harass them ahead of the divisional rally on December 3.
They also claimed that police until Wednesday arrested at least 100 BNP leaders and activists, including former MP Nadim Mostafa.
BNP leaders made the claims during a press conference held at the Moonlight Garden Community Centre in the city to protest false cases, harassment, attacks, and arrests by police, reports our staff correspondent from the district.
Mizanur Rahman Minu, the BNP chairperson's adviser, said, "Some government officials are trying to foil BNP's divisional rally in Rajshahi on December 3. However, we can overcome all obstacles and make it a success."
Speaking about police harassment, Ruhul Quddus Talukder Dulu, BNP's divisional organising secretary, said, "Why are you [police] patronising Awami League when it is the country's people who pay you for your services?
"Awami League's time is over. It's time police stop assisting this government to harass people with false cases."
BNP Joint Secretary General Harunur Rashid said, "Police officers who have been harassing BNP men would be brought to justice one day."
He said the BNP would make the divisional rally a success by any means. "If needed, 10,000 BNP men will march from Chapainawabganj to Rajshahi."
Asked whether it was true that false cases were filed against BNP men, Rajshahi Superintendent of Police ABM Masud Hossain, said, "Political leaders often make exaggerated claims at programmes, most of which aren't usually based on facts."
Similar to Rajshahi, over 700 cases were filed against BNP leaders and activists in Pabna and Rangpur on Tuesday and Wednesday.
In Pabna, over 500 party men were sued in six cases with different police stations over the alleged detonation of crude bombs and violence.
Contacted, BNP leaders said the cases were filed to harass them ahead of the divisional rally in Rajshahi.
Meanwhile, police claim otherwise and are said to have recovered multiple undetonated crude bombs from different spots.
In Rangpur, police sued 200 BNP leaders and activists over Tuesday's clash, which left at least 22 people, including five cops, injured.
Sub Inspector Rafiqul Islam sued 200 men on Wednesday for undermining law and order, and assaulting and obstructing police, Hossain Ali, inspector (investigation) of Kotwali Police Station, said yesterday.
Meanwhile, Saiful Islam, president of the district unit BNP, one of the accused in the case, claimed he was in Dhaka at the time of the clash.
"I am shocked to see myself sued in the case," he said.
Nazmul Alam, president of the district unit Jubo Dal, said, "BNP leaders and activists took out a procession from the Shapla intersection and were heading to Grand Hotel Mor in the city on Tuesday afternoon."
"But then, police intercepted the procession, triggering a scuffle between the party men. Later, police charged batons and left 17 BNP men hurt," he added.
However, police claimed BNP men hurled brickbats from the procession which injured five policemen.
[Our correspondents from Pabna and Dinajpur also contributed to this report]